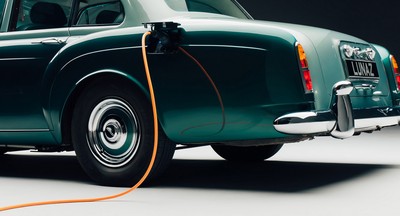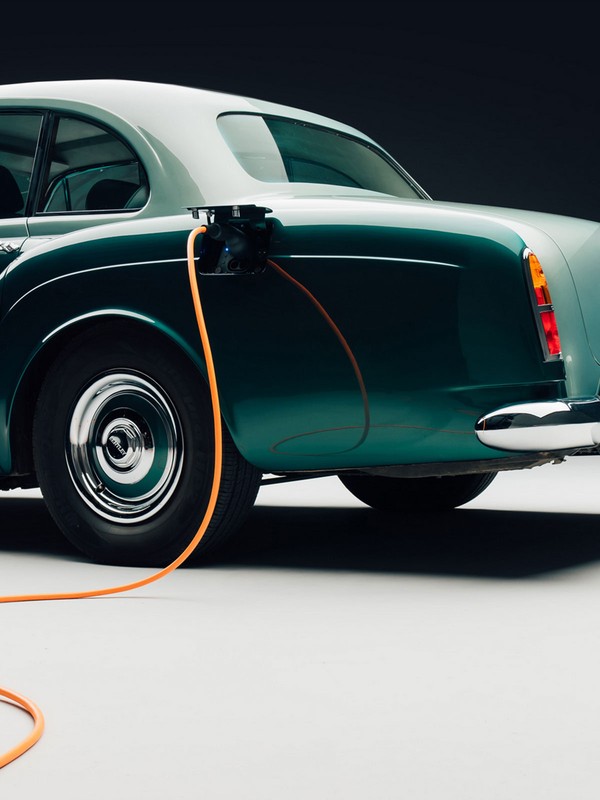 Meet The Man Who's Electrifying Classic Cars

---
Lunaz Designs is the Silverstone-based company that's taking classic cars and turning them electric. Entrepreneur and classic car enthusiast David Lorenz is the founder who is extending the lives and legacies of iconic Rolls-Royce, Bentley, Range Rover, Aston Martin and Jaguar models – and attracting investors like David Beckham. He sat down with SLMan to explain what he does and why he loves doing it…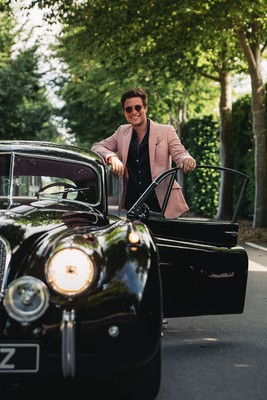 Lunaz is all about upcycling and electrifying. We work with some of the most historic, best-known British marques to create electric Rolls-Royce, Bentley, Jaguar and Range Rover classics. But rather than the traditional model of replace and recycle, we re-engineer a vehicle. 
I love the idea of combining modern technology with old-school charm. Cars have always been my thing and I've always wanted to be around them. The business was founded in 2018 with Jon Hilton, a former exec director of Renault Formula 1, and the Jaguar XK120 was the first car we did.
The first car we did the full works on was the Rolls-Royce Phantom 5 – which was famously driven by The Beatles. Our target market was hospitality because I think this is the perfect car for institutions, hotels, casinos and restaurants around the world to have as their six-seater limousine. After two years of engineering, we launched our Phantom EV – four days before the first lockdown, when every hotel in the world shut down. The original business plan – to always focus on hotels, restaurants and casinos because there was no EV option in the fleet car market – went out of the window.
After two years of engineering, we launched our Rolls Royce Phantom EV – four days before the world's first lockdown.
There's still no electric Bentley and no electric Range Rover. We're the only provider. Although Rolls-Royce came out with an electric car last month, it's a two-door sports car. That's our gap in the market – there's nothing at the 'luxury EV' end of the spectrum.
I've never driven a modern car. Back when I was dreaming of my driving licence, I really wanted a Golf Mk 2. At the time, the Golf Mk 4 was around, but I preferred the more boxy, classic edge lines of the Mk 2. I've always had a love for classic cars, so I've always wanted to drive them. But there's also always been the reliability and driveability issue around classic cars, which has then led into the sustainability question about what we can do with great cars that already exist.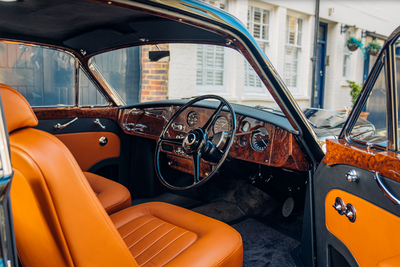 It was that question of reliability that finally pushed me to make my business plan. I had a convertible classic Mercedes that was relatively old when my daughter had just been born. The one thing my wife said was, "Do not take our daughter out for a drive in it." Of course, I didn't listen, and then I had to call her, shamefully, as I'd broken down on the side of the road. My daughter was only about nine months old at the time, so my wife had to come and collect us. That was the push I needed to take the leap and start this business. My daughter's called Luna, so I named the company after her.
A lot of classic car owners have a lot of history with their vehicles. One of my favourite stories since we started is about a customer who brought us his late father's Rolls-Royce. We stripped down the vehicle and took out all the old air-conditioning units and heating systems. Inside the heating matrix, there was confetti leftover from a party that must have happened in the back of the car. The client came to see the vehicle and he had a tear in his eye when he saw it. It was only confetti, but the fact that his father had had an experience in the back of the car, which he was now able to keep driving, was special. We put the confetti in a small frame and now that memory is going to continue with his children. Legacy is an important driving force, and a big reason why I love what we do.
"Legacy is a really important driving force and one of the main reasons why I love what we do."
Designing one of our cars is an experience I would have loved to have gone through as a customer. You really can go bespoke on all the details of these vehicles to meet your exact requirements. At the moment, we only build five set cars – and we've done two-year engineering programmes for each one. We don't do one-off conversions, but if you have a Range Rover Classic, we can take it and electrify it.
Electrification doesn't affect a classic car's performance. You have instant performance and you have instant torque. All the software is developed internally, so we tailor the vehicle for the driver's requirements. We actually take the power down on some vehicles, such as the Rolls-Royces, as hotels require a very smooth take-off – it's all about a rear-occupant experience. With the Jaguar, we make sure it has a sporty feel with that engaging drive at the low end. This isn't a car where you do 0-60mph and smoke its wheels all the way to the line. This is a sports car where you want the driving to be dynamic and feel exciting, while respecting the fact that the car's from the 1950s or 60s.
Classic cars are traditionally a good investment. Our secondary market's been extremely strong – because we have a two to three-year waiting list – so we've been a great investment for those that have come in early on our cars. We have clients that have now got three or four cars in build, and one of our clients just traded in one of our vehicles for another. It's not just about keeping that heritage aspect – some people just love the design process and want to go through it again and again.
My dream car for Lunaz Designs is already in build, so I can't tell you what it is. At the moment we have the five British marques, but we also have another side of the business in the commercial vehicle space – such as bin lorries and the Mercedes-Benz Econic truck. As well as a new product development, a lot of our attention is on the commercial vehicle space because that's where we can have serious impact over how the automotive industry is looked at in terms of replace and recycle.
Right now feels like an incredible moment for the company. We've got Lunaz Design cars being delivered to countries around the world. Today I had a meeting with someone who has one of our Bentleys and it feels incredible seeing these cars in and around cities – it's an impactful way for us to show off the wider aspects of the business and what Lunaz is all about. We're growing quarter on quarter and we've got 170 people working for us at Silverstone – we're the biggest tenant until Aston Martin opens in full here. But the idea remains the same: to further the legacy of what I believe are some of the most historically beautiful vehicles on this planet; to give them that future life and, most importantly, to give them to future generations to enjoy.
For more information on Lunaz Design, visit Lunaz.Design
All products on this page have been selected by our editorial team, however we may make commission on some products.
DISCLAIMER: We endeavour to always credit the correct original source of every image we use. If you think a credit may be incorrect, please contact us at [email protected].