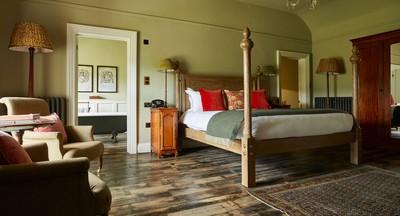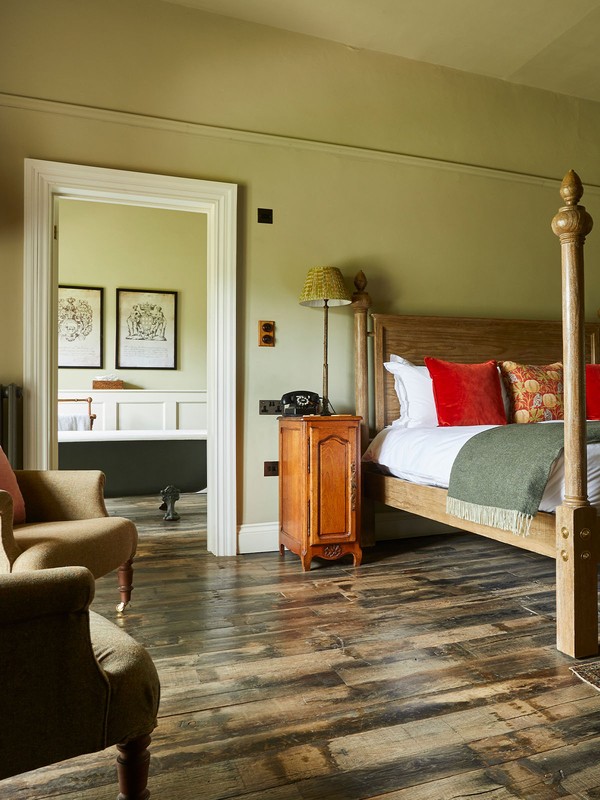 Peter Sussman's Little Black Book

---
Peter Sussman is the TV producer behind shows like Schitt's Creek and CSI. Last year he ditched life in LA and relocated to the Isle of Wight to open a boutique hotel with his wife. Here, he shares his favourite spots on both sides of the Atlantic, holiday packing list and go-to menswear brands…

LA was my home for two decades and I spent most of my time on the Westside. I lived in Santa Monica and Malibu which have an endless number of restaurants and bars. My favourite spot is Shutters, a boutique hotel overlooking the beach in Santa Monica. I used to live next door, so I spent a lot of time at its restaurant which faces the ocean. The lobby bar is like a living room – ideal for drinks and meetings. Two other restaurants were go-tos for 35 years: Giorgio Baldi in Santa Monica, which serves some of the best Italian food I've tried; and Matsuhisa in Beverly Hills – chef Nobu's first restaurant before he built his eponymous empire. I met up with him recently at his restaurant in Shoreditch and he told me I'm his longest-standing client, which is pretty incredible. 
My wife and I recently spent a month in Barcelona. One of the best spots we discovered was Bar Cañete. Most of the waiters have been working there for 30 or 40 years and you can tell they love what they do – it has real atmosphere. Sit at the bar for some of the best tapas in the city. I also came across Oscar H Grand, a men's tailor where the only thing cooler than the store is Oscar himself. It has beautiful menswear, particularly casual jackets. Other highlights included the Joan Miró museum and the Salvador Dalí museum in Figueres, a small town just outside the city which is a great day trip. It's a 45-minute train ride away but well worth the visit. If you have time, I'd also recommend Girona, a small city in Catalonia with one of my favourite restaurants. Normal nails elegant dining and is a great example of Catalonian cooking. 
I met up with Nobu recently at his restaurant in Shoreditch and he told me I'm his longest-standing client.
I love Japanese food. I love trying everything on the menu so omakase is my favourite meal. It's simple, delicious and not having to read a menu is a bonus. On the Isle of Wight we have a restaurant called Drunken Lobster in Ventnor which has a great omakase menu. Think hamachi sashimi, tempura veg, teriyaki ribs and crab bao buns.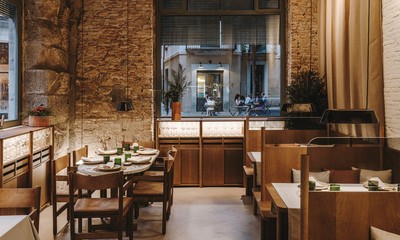 When I'm in London, Soho is hard to beat. Because most of the TV and film business is still in the area, I rarely have to leave. I recently stumbled upon Blanchette, a lovely small French restaurant which is perfect for me as I love eating at the bar. Lisboeta on Charlotte Street is another favourite, as is Fadiga, a small Italian restaurant where you can watch the chefs make fresh pasta. I usually end up at Ham Yard Hotel for drinks. It recently opened a terrace at the end of the cul-de-sac and the vibe is always laid-back but fun. I'm not a cocktail person so I usually order a chardonnay or pinot. I also drink a fair amount of beer since relocating to the UK, usually Birra Moretti, as well as scotch. Lagavulin from the west of Scotland is my go-to. 
I also have a soft spot for Dublin. My wife is proudly Irish, so we've spent a lot of time there. It's a romantic city with so much charm and atmosphere. The locals don't take themselves too seriously and you'll find the best craic in bars and pubs like Neary's on Grafton Street. 
Relocating from LA to the Isle of Wight was a culture shock in the best way. In LA you do everything in your car, whereas in Cowes I barely use one.
For a fun holiday, you can't beat island hopping in Croatia. Most of the smaller islands are between one and three hours from each other so you can hire a catamaran and sail to a different place each day. Brač, Hvar and Mljet are beautiful, and the water is so clear. 
The Pig hotels have everything you want for a special weekend. Great food, service and cosy rooms that feel like home. One place I'd still like to go is Cornwall. Now that I've had my knee fixed (I hurt it in my 20s playing ice hockey) I'm keen to get back to outdoor sports I love like hiking, cycling and mountaineering.
Minimalistic describes my holiday packing. The only thing I really need is swim shorts as I'm a bit of a sun worshipper and spend a lot of time on the beach and in the sea. I have a few pairs in different colours with extra pockets (something I really appreciate).
My style these days is very laid-back. I've always been that person who's underdressed, but I do take more interest in fashion as I've gotten older. I love James Perse, which has a great shop in Santa Monica. It does the basics well and has nailed simple, tonal dressing. I'm a bit of a sneakerhead, too. I have quite a few pairs of Nikes and Jordans. My son is also really into sneakers so we like collecting them together. 
I get my hair cut at Mesut Barber in Cowes. There's nothing better than a Turkish barber. Mesut is a real character and takes grooming seriously. There's even a pool table and bar in his shop. I'm also partial to a hot ear wax these days. Afterwards, I'll stop at Corries Cabin for fish and chips – somewhat of a local institution on the island. 
Relocating from LA to the Isle of Wight was a culture shock in the best way. In LA you do everything in your car, whereas in Cowes I barely use one. The film and TV industry has really embraced remote working so I can do most of my work from my laptop in Cowes. I'm enjoying that way of living – it's much more relaxed. Now, my life revolves around simplicity, but I love being part of a thriving community. It's also only a couple of hours from London, so I can jump on the ferry and head into the city for business meetings or pop into the Tate.
 
With his wife Sara, Peter recently opened Foresters Hall, a boutique hotel in Cowes on the Isle of Wight. Check it out at ForestersHall.com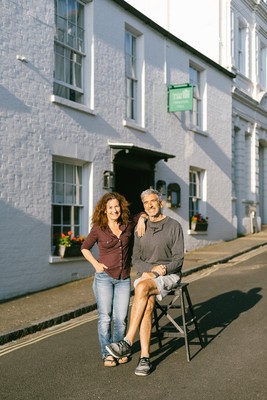 DISCLAIMER: We endeavour to always credit the correct original source of every image we use. If you think a credit may be incorrect, please contact us at [email protected].