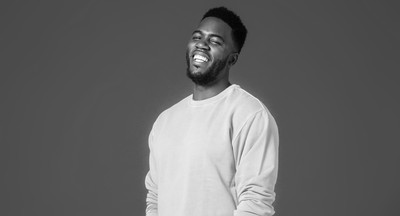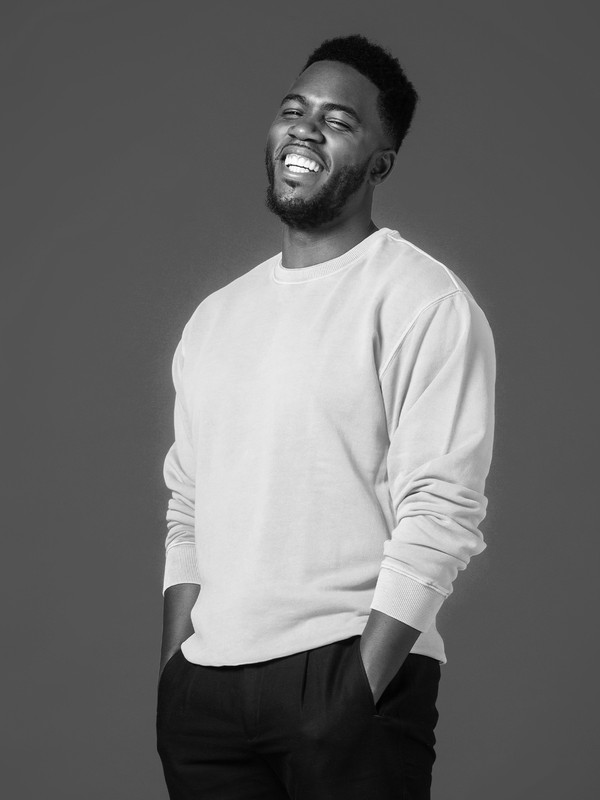 SLMan Meets... Mo Gilligan

---
BRIT Awards host, social media star and arena-filling comedian – Mo Gilligan is a modern renaissance man. He spoke to SLMan about life on tour, his favourite London spots and his 300-strong sneaker collection…

Let's cut to the chase, Mo – when did you realise you were funny?
In secondary school I realised I wasn't going to be a professional footballer, so I made being funny my thing. I'd always distract the teachers trying to make everyone laugh, which is when people noticed I was kind of funny. I was definitely the class clown. I had a drama teacher called Miss Simpson who encouraged me to get into performing arts. I did my first stand-up gig when I was 19, but comedy never looked like a viable career choice when I was a teenager. 
A lot of people will recognise you from social media – how did you get started on that front?
It was back in 2016 and one of the first characters I trialled was a play on different types of MC. I mimicked some of the things a lot of garage and grime MCs did – like the fast-talking guys who'd drop in American lyrics. That really propelled me after those videos went viral. I thought, 'My god, people are actually enjoying this silly thing I do in my room.' I started posting more and more, leaning into other characters, and it took off from there. It allowed me to do things I couldn't do in stand-up, and I started gaining attention from it. 
Do you have a favourite character?
The first character that really took off was the 'Julie geezer', which inspired my Coupla Cans tour. I remember being in a vape store in New York back in 2018 when this guy came up to me and said, "Oh my god, Mo Gilligan? Love your videos and the Julie guy." That has to be my favourite character to date.
Best gig you've ever done?
One that really stands out was the last night at Hammersmith Apollo in 2021 which was recorded for my Netflix special, There's Mo to Life. The audience didn't know it was going on Netflix but something about it just worked. I'd done 12 dates at the Apollo and the last one was just amazing. It was so fun and I'm so glad we captured it on film. The pinch-me-moment show was last year at the O2 when we did The Black British Takeover. Walking out to 20,000 people and all those lights was surreal.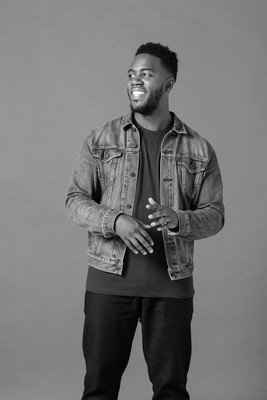 Do you ever get nervous on stage?
Of course. But I'm fortunate to work with a great team who I've known since the beginning. I also work with a lot of my friends so before a show we'll often relax, play some music and have snacks. I want my family and friends in my dressing room before a big show so we can have a vibe, be silly and take the mickey out of each other. That helps me get in the zone and, before I know it, I have to step out on stage.  
Who inspires you?
It might sound cheesy, but I meet a lot of people, often in the street, who come up to me and say, "I saw your video and it cheered me up so much." Those people don't owe me anything so it's amazing to know you've helped someone or given them a few laughs. I love seeing how far the reach is – I could never have predicted that Mo from south London who's dyslexic could perform around the world and on TV. Comedy is escapism for a lot of people, so I want to keep doing the thing they like and to keep pushing boundaries. 
What are you most proud of?
A lot of things but having a TV show is up there. I didn't know it would happen as soon as it did. Seeing your own name up in lights is a huge achievement. If it all finishes tomorrow at least I can say I had my own show, with my name on the door. I love that people can tune in on a Friday night – it's still crazy to me now.
How do you switch off?
I play football with my friends on a Sunday in Brixton or Crystal Palace. I don't get any celebrity treatment because I'm on TV, I still get tackled and the mickey taken out of me. I also love watching documentaries, and cooking for myself on a night in. I make a great tagliatelle pasta dish with prawns, spinach and a creamy sauce. I'll also make some fresh garlic bread from scratch to mop up the sauce, with a bit of halloumi on the side. These days my weekends include going to various record shops as I've started collecting vinyl. Music is a massive inspiration to me, so I'm a proper hipster now. 
"The pinch-me-moment show was last year at the O2 when we did The Black British Takeover. Walking out to 20,000 people and all those lights was surreal."
Where are your favourite holiday spots?
I love a city break. New York is my favourite because it has the best food. I like pizza and – I don't care what anyone says – you can't beat a $1 pizza slice. It's actually more like $2.50 these days but it's still so good. To really switch off and escape, I love Bali. I'd happily go back there. 
Favourite London restaurant?
There's a place called After Hours which has sites in New Cross, Bromley and on Wandsworth Road. If I'm with my friends and we want a fat munch at 2am, we go there for rice and peas, mac 'n' cheese, jerk chicken and sweet 'n' sour prawns. It's American soul food but you can also get stuff like jollof rice – and the portions are huge.
What's your go-to drink?
Tequila's my vibe for the summer but I also like sweet drinks like an amaretto sour. I do love Wray & Nephew rum but the hangovers are brutal. 
What would be your death-row meal?
My heritage is Caribbean, so it's got to be yard food, like plantain, rice and peas, jerk chicken, coleslaw, a little patty, a dumpling, and some yam and banana. Pure comfort food that warms my heart. 
Who do you call to have fun?
My friend and tour manager Javan. He's my partner in crime for fun and we travel a lot together. If I want to go to LA for month, he's like, 'Sure I'll fly out with you.'
Where do you get your hair cut?
I'm lucky that my barber comes to my house. He has a shop called A-Class in Camberwell so I do go to the shop and wait for him, but when my schedule is really busy he'll come to my house in the morning to cut my hair. It's not cheap though.
How would you describe your personal style?
My style has changed a lot over the last few years. Everyone knows me for a double-breasted suit, slightly cropped and paired with loafers. I work closely with my stylist Stefan Richards, so I have some nice made-to-measure suits which I like to dress down with t-shirts and trainers. I also love Sandro – which does fantastic silk shirts – and Reiss. I used to work at Reiss, so I've come full circle. I rate Zara jeans for the best fit, and I can dress them up with an Off-White shirt. I'm also obsessed with cargo pants; Stone Island does great ones but my favourites are from Replay – I have nine of the same pair and they go with everything.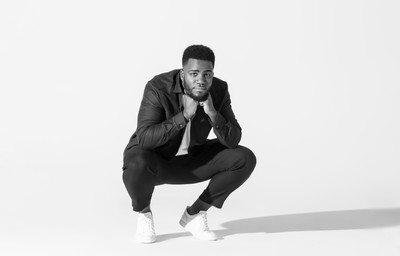 We hear you're a bit of a sneakerhead…
Absolutely. I have about 300 pairs in my wardrobe. Everything from Jordans and Sacais to Nike Dunks. I've loved trainers since I was a kid and I used to trade and buy a lot. I still go to Crepe City and Sneaker Con and see some faces from back in the day. I'm fortunate enough to travel so I'll always look for the nearest sneaker shop – because no sneakerhead says they don't need more.
What item would you save from your wardrobe in a fire?
I recently went to my first NFL game in Philadelphia, and they had 20 limited-edition NFL Nike tees with all the teams' shirts made into one. They gave me one and it still feels so cool and exclusive. Not many people have one of those, so I'd have to save that. 
Tube, cab or walk?
All three. I like rolling down the window in a taxi to people-watch and I love the tube, but wow the Central Line is so hot, it's a preview to hell. Walking is great in New York and London where I know the backstreets.
Watching anything good on TV right now? 
I've just finished season six of Black Mirror which was great. The second episode was my favourite – it's such good escapism and Charlie Brooker is amazing. I binged the whole series so I'm looking for something new to start on Sky Stream. I've been lucky enough to work with Sky as I use the platform a lot. My own programmes are on Sky and I can access my favourite shows in one place, from Netflix originals to Succession. I travel a lot so I can access everything on the go, like sports and entertainment.
Last one, Mo, what's next for you?
I'm gearing up for my world tour next year. It kicks off on the East Coast of the US and continues around Europe and in the UK, so that's me for the next 18 months. Tickets are still available… 
Mo Gilligan is working with Sky Stream, the streaming box that simplifies how you find and watch TV, in a new content series called 'Life Simplified', sharing tips to uncomplicate your life – from TV to dating and more. Watch now on Sky UK's YouTube channel, and find out more at Sky.com 
DISCLAIMER: We endeavour to always credit the correct original source of every image we use. If you think a credit may be incorrect, please contact us at [email protected].