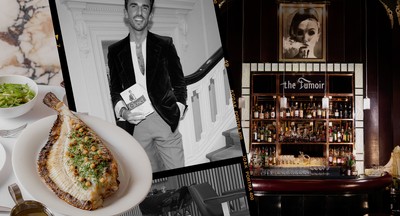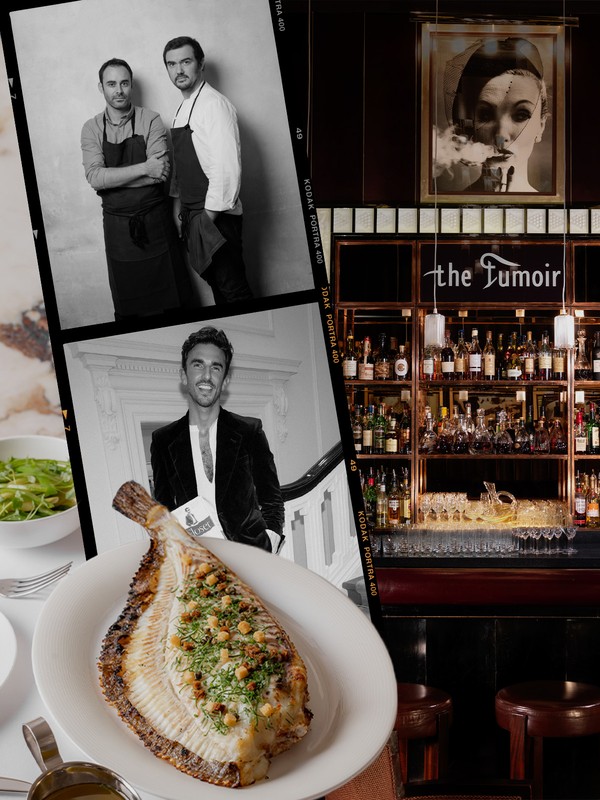 SLMan Meets… Teo Van Den Broeke

---
Teo is the tastemaker who has been style director of GQ and Esquire, and is now editorial director at Soho House magazine. But it wasn't always like this. In his new memoir, The Closet, he reveals how fashion helped him find his place in the world. Here, he tells SLMan why personal style is about more than just looking good – and shares some insider tips on what to wear and where to go this autumn…

Photography
@teovandenbroeke/ @joemillshair / Claridge's / Justin De Souza
Each chapter of The Closet focuses on an item of clothing from the wardrobes of my past. From the blue princess dress I wanted to wear as a little boy, but felt too ashamed to do so, to the white Nike caps the first boys I fancied wore, to the pair of Gucci loafers I bought to impress the boy I loved at the time, clothes are the vehicle through which I tell my story. I believe clothing has the power to communicate meaning and memory, but the book is also about me coming to terms with my sexuality, and understanding who I am and where I fit in the world. I hope it's a relatable story and a book for people who may be going through a similar thing or have kids who are. 
I started writing the book in lockdown. During that time, I read The Velvet Rage by Alan Downs, which is about coming to terms with being a gay man in a straight man's world, and it made me think about my own relationship with my sexuality and who I am – and it made me realise I wasn't quite as okay as I thought I was. That was coupled with thoughts like, "God, I'm writing about trends and clothes, but no one can wear clothes right now and we're in the middle of an environmental crisis – is this the right time to be telling people to buy more?" But that didn't stop me loving clothes, so I thought, "Well, how can I write about them with meaning?" I'd reached a point in my journalistic career where I'd interviewed all these amazing designers and there wasn't much I hadn't done, so writing a book to answer that question felt like the natural next step. 
I decided I wanted to get into fashion as a career when I was 14. That's when I began hanging out with the first person I fell for. We spent a lot of our time either shopping or looking through the pages of magazines like Esquire and GQ, which he bought and I'd never really seen before. I'd dabbled in fashion before, when I used to go to the library with my mum in Roehampton. I remember picking up a Vivienne Westwood book. I read it and became obsessed with her and started drawing the women in the book who were dressed in her fantastical outfits, so I thought I wanted to be a fashion designer. Looking at those magazines with my friend, I thought maybe this was my route into that world. 
When I got into fashion, I fell in love with the drama of it and the crazy people who inhabit that world. I love the newness and the craft that goes into making these amazing garments – and the transformative power of walking into an event wearing something you wouldn't usually wear and feeling completely different, like you can conquer a space.
I got the first interview with Virgil Abloh when he moved to Louis Vuitton in Paris before his first show. I also interviewed Donatella Versace and she was as fantastic as you'd imagine. I feel very privileged to have gone to shows in Paris, Milan and New York from 2012 to 2016, when they were such exciting places to be. We would be away for weeks at a time – it was an exhausting experience, and I would have to pack two suitcases, but to go and see all those amazing things and meet those people, and eat at incredible restaurants and stay in incredible hotels, was like a dream. I miss it... sometimes.
There's been a shift towards people shopping and dressing in a way that feels more considered – whether that's buying more pre-loved clothing or thinking of all the new ways to wear clothes you haven't worn for ages. It feels like there's a fresh wave of exciting stories to be told in fashion and in clothing – which in turn has reinvigorated my passion for the industry and fashion in general.
I don't think there's anything wrong with trends, but we need to be thinking about how we buy things in a different way. If you're only going to wear something once, maybe it's better to rent. But there needs to be a menswear marketplace created for that. I do think we have a slight barrier to entry in that world. It's harder for some men to go shopping and buy clothes for themselves – I know so many men who are bought clothes by their wives or girlfriends – so there are a lot of barriers to break down before we get to a place where renting clothes that aren't tuxedos is a real thing for men. But I do think there's a world in which this could exist and be quite good.
I save up to buy key pieces these days – and I interrogate my desire much more. At the moment I'm saving up for this very simple workwear jacket by Bottega Veneta that I can't stop thinking about. Yesterday, I went to Bicester Village as I love shopping there and love the experience of feeling like you can get something so 'you'. I went to a couple of shops and found a couple of things I liked which were bargains, but subconsciously I was really interrogating myself about them and it was all a bit of a struggle – I almost felt like an addict fighting a substance. I didn't buy anything in the end because I want to buy that Bottega jacket, and I want to be a bit more mindful. What's going to make me feel better is buying the one big item that I'm going to wear again and again.
When it comes to any kind of seasonal dressing, I have three pieces of advice. First, stick with a palette. If you're nervous and don't know what suits you, find a simple colour system that works. Navy is mine and I punctuate it with occasional whites and greys – plus a bit of black – and it works. It suits my colouring and always looks quite elegant.
Second, fabric is important. Try and avoid nylons, which will be shiny and will look a bit crap against the rest of your outfit. Try and focus on good fabrics that keep their shape like good walls, that have a bit of body. I like Issey Miyake trousers because the pleats keep their shape and give a good silhouette.
Finally, always think of the line you're trying to create. So many men don't consider that the point where a garment finishes creates a new shape for them on their body – so if you're a larger man and you pick a tight top that finishes above your waist and then you wear trousers that are quite low rise, you're going to end up with a tripod body and it just doesn't work. Instead, think about trousers that aren't skin-tight in the calf for a cleaner line, and wear something on top that ends below the bum, so you get an unbroken line all the way down. That unbroken line creates an elegant look. This is something Yves Saint Laurent did with every outfit he wore and created, so if in doubt look at the way he dressed.
All products on this page have been selected by our editorial team, however we may make commission on some products.
DISCLAIMER: We endeavour to always credit the correct original source of every image we use. If you think a credit may be incorrect, please contact us at [email protected].