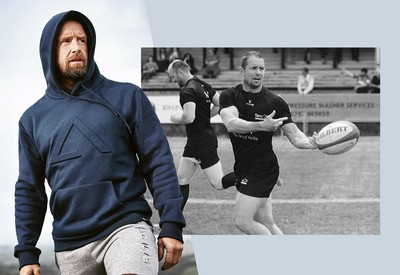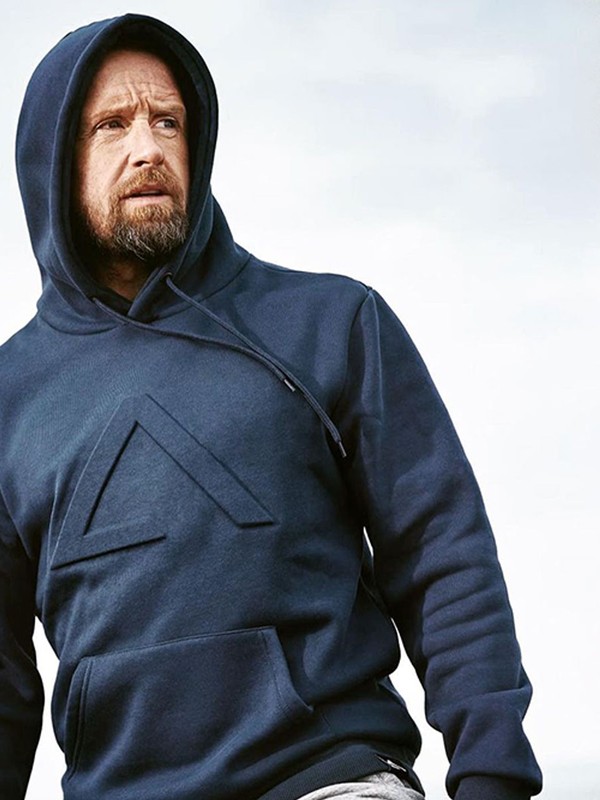 What I've Learnt: Shane Williams

---
Growing up, Shane Williams was written off as too small to play rugby. He went on to score more tries for Wales than anyone before or since. As the sound of the crowd died away, retirement brought new challenges. Shane told Tobias Gourlay what he's learnt about resilience and the power of goals – on and off the field.

Photography
@SHANEMWILLIAMS
Teachers used to pull me out of school teams because of the size difference. I almost drifted away from rugby because of it. I got into football and gymnastics, but I still had the aspiration of wearing the Welsh rugby jersey, so I think it was always going to be rugby. Though I look at the size of some of the guys playing now and think, god, I was 5ft 6 and 75kgs – how would I have coped with him back in the day?
I never dreamt of being Wales's record try scorer. I just wanted to put the jersey on once, even if it was just for a second. Once I started playing, I was on that field to score tries, and some of those tries helped Wales win games and championships, so I'm immensely proud of the record. I should give a shoutout to all the players around me, though. I couldn't have done it without them – they did a lot of the hard work. But I'll take the record all day long, to be honest.
My last try might be my favourite one. We were playing Australia in Cardiff, so it was a home crowd. I knew I was retiring, so it was the final seconds of my final game. My family was there and I really felt the appreciation and the love of the crowd. They gave me a 10-minute standing ovation afterwards. I remember thinking this is perfect – though actually it would've been nice to win the match too.
I just wanted to put the Wales jersey on once, even if it was just for a second.
The players that stand out for me are the captains. Gavin Henson's the biggest natural talent I've seen – I'd just stand back and watch him at times. Mike Phillips, James Hook, Gethin Jenkins were all great players. Bryan Habana was a great opponent. But I was there for Alun Wyn Jones's first training session. He bounded around the paddock as a teenager, tackling people when we were only playing touch rugby. We could see he was something special, but for him to still be leading from the front today, 150 games later, is incredible.
Mentality separates the legends from the rest. There are a lot of very talented rugby players out there. The strong boys will always be strong. The quick boys will always be quick. That's a given. It's how you react in the difficult times that marks you out. Players like Alun Wyn Jones and Richie McCaw are the most resilient and mentally tough: whether they're going through an injury, a loss of form or something off the field, they're always ready for the next game.
I learnt to be resilient when I was young. Being told I wasn't big enough or strong enough, that hurt and it affected me. But the more I heard it, the more I wanted to prove people wrong. I think that's why I became a better player as I got older – I knew how to get my head right for every match.
But I was petrified by retirement. It was my decision and I wondered if it was the right one, especially because my coaches were telling me I still had another season in me. I also loved playing for Wales and everything that came with it, from the camaraderie of team mates to the support of a nation behind you. People were relying on me, so I felt important. Yet I'd be going into a different world where I was completely inexperienced. In the end, Wales won another Six Nations title the year after I retired, but I'm happy now with the decision – I wouldn't have had that send-off against Australia otherwise.
The transition took a long time. I started off thinking I'm not important anymore – Wales had moved onto younger players, so I felt obsolete. You don't have to be an ex-rugby player to feel this – I know people from military backgrounds, for example, who experience this. It was a while before I realised I still had people that cared about me. I looked at older players who had retired before me and saw how important they still were in my eyes. Eventually I could see I was still the same person. My mates were crucial to that, so was my family – and so was the old lady in Tesco who came up to me and told me I meant something to her.
I felt lonely at times. I'm a quiet person and I like being on my own by choice. But sometimes I'd sit there and just miss rugby. It was tough knowing I wasn't going to score another try in the corner or hear the crowd screaming my name again. Finding new ways to enjoy my life helped me get over this. Working as a pundit now, I'm still around the game, so I get to catch up with old friends, and that means a lot.
I've also started some businesses. With three of my old team mates, we've launched a coffee company, FabFour, and now we've got Perthyn going. It's a low-alcohol gin from the Cardiff Distillery. The Welsh Rugby Union is trying to encourage sensible drinking at matches anyway, so we're working with them to build something.
It was tough knowing I wasn't going to score another try in the corner or hear the crowd screaming my name again.
If you're going into business, do something you truly believe in. And do it with people you trust and enjoy working with. Thinking you can just work hard and make lots of money isn't enough. You've got to be passionate. Making a huge success of it should just be the cherry on top. It's like rugby: if you do it with a smile on your face, you're much more likely to be successful.
I see much more of my family now. My boy's 12, my girl's 15 and we're having a fantastic time together. She's a great horse rider and I travel to her shows. He's into rugby and I'm helping coach his team. He talks to me now like I'm one of his pals. They both take the mickey out of me and it feels like being back with the rugby boys. The relationship changes as they get older, but we're having such a blast. I didn't get to do that when I was playing. 
Spend as much time as possible with your kids. That's the one thing I'd say to newer dads. My nan used to say it, my mum used to say it, and now I'm saying it: they grow up very quickly. So never turn down an opportunity to do something with them. When they're pulling on your shirt to go and do something, don't put it off until tomorrow. Do it today.
DISCLAIMER: We endeavour to always credit the correct original source of every image we use. If you think a credit may be incorrect, please contact us at [email protected].