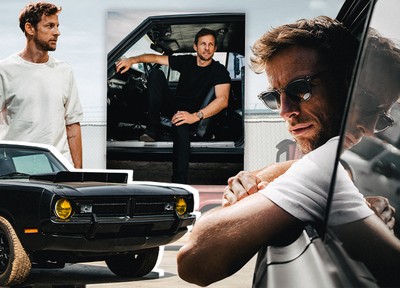 Jenson Button On Cars, Shoes & Watches

---
Jenson Button might have moved to LA, but he's just teamed up with Duke + Dexter on an all-British shoe collaboration. Speaking exclusively to SLMan, the ex-Formula 1 champion reflects on the world's most dangerous motor race, Rolex Daytonas and Canadian tuxedos…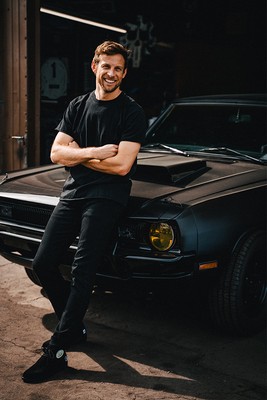 Duke + Dexter has some great ideas, but they also listened to my ideas. So this was a real collaboration, with motor racing as its inspiration. On the one hand, you've got a true British company making shoes in the UK; then you've got lots of details from motorsport and my history with it – including my number.
 
My favourite pair in the collaboration is the trainers. Just because I'd wear them more often. But I do like to dress up and, when I do, I tend to wear black. I like the Chelsea boots because they're black but they've also got a nice bit of detail.
 
I've been in the public eye since I was very young, so I've always taken an interest in how I dress. When I'm casual, I'm very casual – white t-shirt and jeans – but when I go to an event, I put on a good suit. It makes a difference and I like to look dapper.
 
Just because he was so cool, McQueen is my style hero. Steve, that is – not Alexander.
 
I have a couple of unbreakable style rules. Never wear a coloured tie to a black-tie event. And never denim with denim. The Canadian tuxedo is not for me.
The watch that means the most to me is the Rolex Daytona. Firstly, because I've always loved the watch. I bought my first Daytona when I was 20 – stainless steel, I still have it. But also because I bought my father one for his 70th. He's now passed away and it's my favourite watch that I never take off.
Watches and motor-racing go together because they're all about precision. Look at a Formula 1 car: eight gears, high revs – everything has to be made perfectly. It's the same for high-end watches with all of the complications like chronographs and tourbillons.
 
I live in LA now because my fiancée is Californian. I'm loving it. The beautiful weather all year round makes a massive difference, and there are some really fun things to do here in terms of motorsport. There's karting round the corner; I can go off-roading and get the UTV out. Also, for training, up in the mountains, if you're into your cycling and running. It's been pretty awesome. I'm looking forward to growing my family here.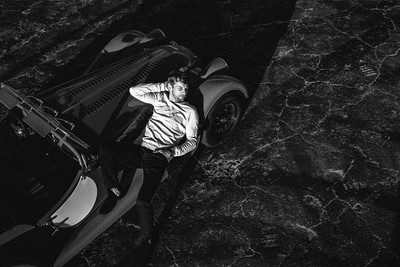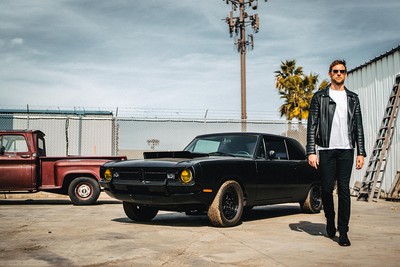 On the road I drive a Ford Bronco, which is fun for getting around LA. I've also got a pickup which I tow my trophy truck with. A trophy truck is what I drive at the Baja 1000.
 
We did the shoot for the D+D collaboration at the Baja 1000. It's known as the most dangerous race in the world and it's insane. You've got everything from million-dollar trophy trucks to VW Beetles from the 70s and motorbikes, so there's a real mix of vehicles racing. It means there's a real mix of people too, which is amazing.
The roads are kind of closed, but not. The trophy trucks come through first, so people know to get off the road, but these are still back-roads in Mexico. For the drivers, it's like rallying but without having done any of the pre-running of the course. You're not really sure what's round the next corner. You've always got to be on your toes – be ready for the unexpected. If you have a breakdown early on and get left behind by the race, you can find yourself driving into oncoming traffic. After the race, I didn't want to do it again. Now I'm thinking about doing the next one.
F1 driver might be the best job in the world. Though I haven't really done any other jobs, so I can't really compare it to anything. For a racing driver, it's certainly up there, even if it can get very frustrating. If you're in a winning car, everything's dandy, but a lot of the time you're not in a winning car. You can have the stress of getting the best out of yourself and out of the car, and still finish ninth. But it's an amazing job. Every racing driver wants to achieve in Formula 1 and I'm very lucky to have had that opportunity.
I miss the driving. I stepped away because it was too intense. I'd been racing for 17 years and I needed a breather. I actually thought I wanted to retire, but then after three years I realised I wouldn't mind jumping back in an F1 car. But then it's too late. Everything's moved on. I was racing in other things and pretty much enjoying that as much as F1 anyway.
I've been enjoying e-sports during lockdown. I bought the simulator myself and built it, which took about a week. It's scary the amount of hours you have to put in to be competitive – some of them are doing 90 hours a week. I can't do that with a family, but I've enjoying racing against – and beating – the legends. My winnings have gone to a couple of charities out here: House of Ruth and Project Angel Food.
 
The dream would be to race at Le Mans. There are some exciting new regulations in the Prototype class, but who knows where we stand right now? Companies are struggling so there you don't know what deals will be out there. I also want to do more off-roading – Extreme E would be fun.
 
When this is all over, I'm British so I want to go to a pub with my mates and have a pint of beer that's poured in front of me.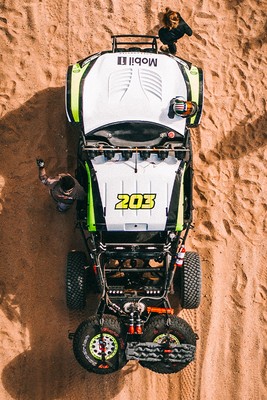 DISCLAIMER: We endeavour to always credit the correct original source of every image we use. If you think a credit may be incorrect, please contact us at [email protected].