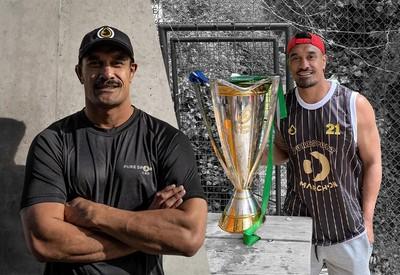 Jerome Kaino: An All Black Speaks

---
Jerome Kaino was already a two-time Rugby World Cup winner with New Zealand. Then, aged 38 this year, he helped Toulouse become champions of France and Europe. He told Tobias Gourlay what he had to learn to get to the top, how he stayed there and what he does to look after himself.
Photography JEROME KAINO
Let's start with the obvious one, Jerome… What does it feel like to win a World Cup?
Surreal. You're staring at your coaches, you're staring at your team mates and you can't quite believe what's happened. Rugby's our number one sport in New Zealand. You grow up wanting to be an All Black and you grow up wanting to play in a World Cup. To finally be there, it takes a while for it to sink in – after 2011, for a time it felt like another team had won the World Cup.
 
What does it feel like to win two World Cups?
It was less of a shock. With the first one, we hadn't won a World Cup for 24 years. There was so much pressure on us because we were playing in our own backyard. If we hadn't won, we probably would have had to leave the country. But 2015 was equally special. No one had ever won back-to-back World Cups and people were saying it couldn't be done or that we couldn't win outside New Zealand. But Twickenham was a special place to play and to do it in the final against Australia was something too.
 
Does anything compare to those two wins?
Last season is pretty close behind them. We won the European and French titles and I consider myself lucky to have been playing in a group that was really motivated and really focused on winning those championships. It just gave me a huge boost, being part of history somewhere a long way away from my home.
 
Did you already know you were going to retire or was it a late call to go out on a high?
I'd already decided I wanted one more crack and this was going to be my last season. It was an easy decision because I was fighting my body in order to keep up with my head. But the team really helped an old man retire on a good note.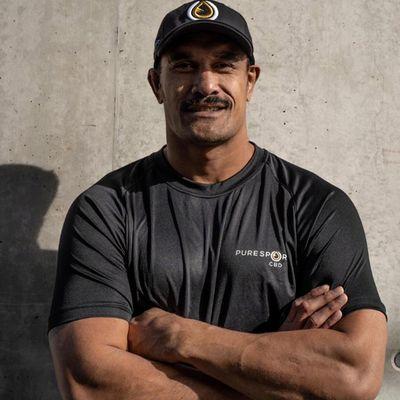 JEROME KAINO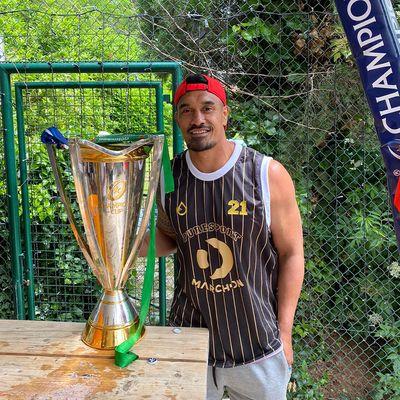 JEROME KAINO
There are a lot of people out there who have the physical attributes to play test match rugby. Those top two inches, the ones that take you to actually being a great rugby player, are definitely mentality.
It's a decade since you won that first World Cup and made it to the very top. You're also in a pretty physical sport. What motivated you to keep playing and winning?
After the first World Cup win, I went to Japan. My body needed a bit of a break and I wanted to experience something different. And it really was different. The amazing food, the kind people, the fact you can't read the street signs – my wife and I still talk a lot about Japan. But after a year and a half, I started to miss that really competitive test match rugby environment and I felt I still had something to give, so I went back to challenge for a place in the All Blacks team again.
 
Here at Toulouse, we've got some enthusiastic and amazing younger players. In fact, I think French rugby's going to go through a bit of a golden era, led by these superstars. I wanted to make the most of that energy and really feed off it. I did that and now, when I'm an old couch potato with my feet up in a few years' time, I'll be able to tell my kids that I won a championship with those guys.
 
It sounds like everyone else in the Six Nations should be pretty worried about the coming threat from France…
These French kids don't care about big names or reputations. They're up for it. But the likes of England have the players they need already – Sam Underhill, Tom Curry, Maro Itoje – so it should get pretty interesting.
 
You mentioned some current stars there. Who's the best player you played with?
Richie McCaw. He wasn't the biggest guy and he wasn't the most skilful I played with, but he was the most relentless. He never rested on a good game. He worked as hard as he could to make sure he was part of a successful team. And it wasn't just about him; it was about everyone around him improving at the same rate. That's what he had as a leader. He wasn't the loudest, but he led the way every day in training, in meetings and in matches.
 
So it's mentality more than talent that was the difference maker?
There are a lot of people out there who have the physical attributes to play test match rugby. Those top two inches, the ones that take you to actually being a great rugby player, are definitely mentality. It's about persevering through difficult things and performing under pressure. I think that's the difference maker in all sports and possibly beyond sports.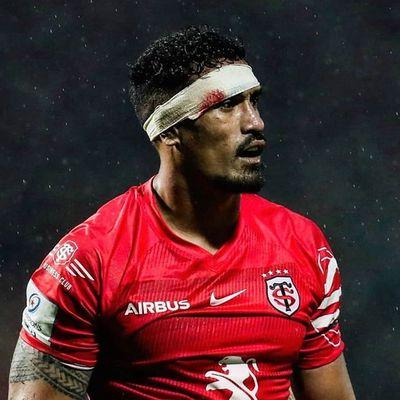 @JEROMEKAINO
Did you have that mentality naturally or did you have to learn it?
I had to learn it. I had the physical attributes: even as a young, skinny schoolkid in New Zealand, playing basketball and rugby, I was quite fast and strong. That came naturally, but I had to learn how to be mentally stronger to face adversity. I always knew I could match up with anyone physically, but the tough times come outside of matches – when you're injured, or just not selected, and you start questioning yourself. Why am I doing all this running (I'm not a big runner!) when I'm not even playing? It's those quiet times when doubt can creep in.
Did someone show you how to deal with the doubt?
Keven Mealamu was my mentor. He was a slightly older player for the All Blacks and he was like a godfather to me. He had come from a similar upbringing and I think he had been through similar situations. He took a few of us younger players under his wing, showed us how to achieve things. He's a great reader of people and body language, so he always knew when to look out for you.
 
What did he teach you?
To focus on the process, not the destination. If I want to get back in the starting team, it's no use me muttering on the sidelines about how I think I should be in the team. Instead, focus on what you need to do, day in day out, to give yourself the best chance of getting back in that team. And do it.
 
Tell us about a great player you played against…
I've played against so many legends. To pick someone from a similar position to me, I'd say Schalk Burger of South Africa. He was similar to Richie – just relentless. When you saw his name of the team sheet, you never had an easy day. Skilful, strong, physical, he'd just go at you. But what really made him stand out was that, as soon as the game was over, you'd shake his hand and he's just the most calm, kind-hearted, softly spoken guy. I have the fondest memories of cracking a beer with him in the changing rooms and chatting about how you've just been smashing into each other. I don't know how he could just flip a switch like that. He was so tough to play against, but we've also built a friendship over the years.
 
Are you going to miss that kind of camaraderie? 
Yeah. I'll miss those butterflies you get before a match too, and the sound of the crowd as you prepare for a big game, but I definitely won't be missing the morning after a match.
 
Is that the aches and pains?
They hurt more as you get older and, as a rugby player, there tend to be more of them too. I've taken a lot of anti-inflammatories and even tramadol over the years. Recently, though, I've switched to CBD and it's been a game-changer.
 
How did you handle those butterflies?
Visualisation, mainly. When I was with the All Blacks, I worked with Gilbert Enoka, one of our sports psych masters as we called them. He showed me how to visualise myself playing a big match beforehand, so that it feels more familiar when you actually get there. This is now my kind of meditation or yoga. It still helps me relax a lot if I've got to do something I don't like – like public speaking. I'll picture the crowd of 500 or 1,000 people beforehand, picture myself talking about what I'm going to talk about, and picture how they react. It doesn't take all the pressure off, but it helps.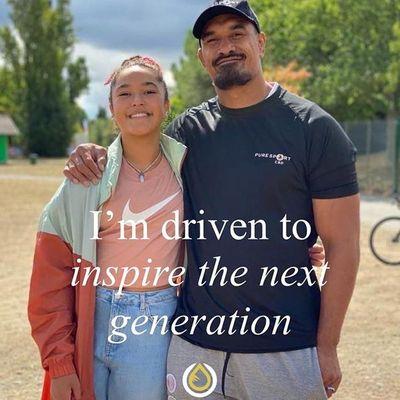 @JEROMEKAINO
What happens next?
I'm going to be coaching at the Toulouse academy, so hopefully I'll still be able to soak up a bit of that matchday experience and have the odd beer in the changing rooms afterwards.
 
How are you going to stay in shape?
We've got some pretty good trainers at Toulouse. As I said I'm not the biggest runner, so I'll be doing some of their functional training sessions, which are a bit like CrossFit. They know what they're doing so hopefully that'll keep the beer belly away. I've also been trying to surf for the last 15 years but the rugby's got in the way. I love the water so now the rugby's not as full on I want to be in there as much as possible.
 
Finally, Jerome, before you head off into the retirement sunset, any tips for us amateurs trying to get into some sort of shape?
A lot of people seem to think they need to join a gym or get a personal trainer. I'd say just find something you enjoy. Have fun with the process. There are so many ways to keep yourself active. Being part of a community can help too – I've joined running groups that have even made running seem not so bad. 
HOW & WHY JEROME KAINO USES CBD
You mentioned you take CBD, Jerome. How did that start?
Grayson Hart [co-founder of Puresport CBD] is a good friend of mine. We played together in Auckland and we had quite similar personal journeys, struggling with inflammation and pain from old injuries. I was on anti-inflammatories like Voltarol and even tramadol. Then about three years ago I had an episode where I had heartburn and my stomach wasn't reacting too well to them. Grayson approached me a couple of years ago and said he'd been using CBD and was going to create his own, batch-tested so it was safe for rugby. I was keen to try anything other than anti-inflammatories.
 
Were you worried about the association with cannabis? 
At first, yes. I had to have a lot of conversations with a lot of people. When I first spoke to my doctor and my trainer, they had pretty concerned looks on their faces, so I knew I had to do a lot more research to see if it was safe to take and wasn't going to risk my career.
 
What was it that convinced you to jump in and try it?
I did the research and then it was really Grayson that got me over the line. He's a guy I trust and he guaranteed that his Puresport product was approved.
 
What has CBD done for you since you started taking it?
I've been taking it for close to two years now and it's an amazing thing. I'd almost say it's life-changing. As well as working on the inflammation in my feet and elbows, it's helped me chill out at night and sleep really well – I've always been a night owl who struggles to sleep. It might be in my head, of course, but it has definitely assisted with this since I've been taking it.
 
Are you going to carry on taking it now you're retired? 
Yeah. I'll still be active, so it's still going to help me doing social training sessions just like it did when I was in really rigorous training.
 
How do you take it?
I take CBD oil in the evenings with a cup of tea. If it's a summer evening that's too hot for tea, I'll put a couple of drops under my tongue and have a glass of water or a smoothie. It's all really simple – I also use a Puresport balm before training sessions or even before I go on a long drive with the family. I rub it on my knees and lower back just so they don't seize up on me.
DISCLAIMER: We endeavour to always credit the correct original source of every image we use. If you think a credit may be incorrect, please contact us at [email protected].