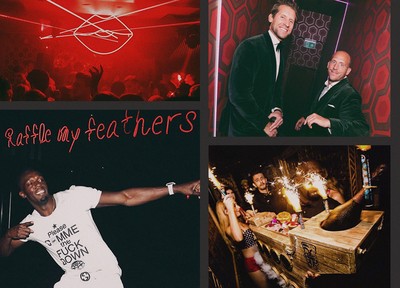 My Interesting Job: Carlo Carello

---
Boujis, Mahiki, Ministry of Sound and now Raffles – Carlo Carello has been involved with them all. The last 17 months might have wiped out 15 years of profits, but the nightclub owner has a plan to bounce back. He told Tobias Gourlay what happens next – and why getting hit with sticks by a Russian man called Eugene is the most invigorating thing you can do in London right now.

Nightclubs were finally allowed to reopen last month, Carlo. What's changed since the last time you had a crowd in?
On a personal level it's been a very interesting 17 months. Starting with the positives, it's been a time to reflect and be with family – I've got a three-year-old and another baby on the way. On a business level, I've never seen anything like it. Having the choice of whether to trade and run your own business taken away from you has been difficult. We've been lucky that we've had support from our landlords. Lots of people haven't had that and, when it comes to high premium London properties, the support on offer from the government doesn't touch the sides. Even with that landlord support, all of the money we have made from 15 years running clubs has disappeared during the pandemic.
 
Does it feel like you're back to square one then?
 It feels different to that because we know what to do with most of our sites. We know how to operate the sites well and profitably, so that side is okay. What's been tough is losing staff – a lot of international staff have returned home. We're lucky to still have our core team, who have been involved in a lot of planning and re-planning. When we shut last March, we thought we'd be back open last July. A year later, we're only just about to trade again. It's been a rollercoaster of sadness, excitement and heartbreak. We thought we were opening in June and we'd geared up for that at substantial cost only to have it snatched away a week before. We'd brought everything and everyone out of hibernation, from staff to credit card machines.
Was that the hardest moment of the pandemic?
Christmas was also very hard. December is normally the time when we make six months of our annual money in one month. It's also normally a time of celebration and happiness.
 
What have you missed while your doors have been shut?
That celebration and happiness! I'm 100% Italian – I've missed hugs and welcoming people with open arms. Our company motto is to treat our customers like f*cking rock stars. I get such joy out of putting smiles on people's faces and seeing them have a good time. There's nothing better than standing behind the DJ booth and taking it all in. I'm not one of those nightclub owners who sits and drinks at the best table in the room for free – in fact I've been in recovery from drink and drugs for seven years now. We run our businesses as businesses and I like to sell the best tables. To do that, we curate every aspect of the night. Sensory feel is crucial: is a cup too hot? Too cold? Is it too dark? Too bright? Is the smell right? Not drinking, I can take that all in and make sure we've covered every detail.
I've also missed what Raffles does internationally – we normally do a winter party in Verbier and a summer one in Ibiza. But really I've just missed the people: the customers who send you messages the next morning saying they've had a good time; and the people who have worked for us for 15 years and are like family.
 
Do you think you're back open for good now?
I have to say I'm nervous, waiting to see if this period of being open will last. You don't know what to believe: the press in this country has been very gloom and doom, yet the United States is fully open. Everything in Miami's been open for a while and the American view is there's no turning back. I don't get that view from our government.
"There's nothing better than standing behind the DJ booth and taking it all in."
What was reopening night like? 
I had an idea of what to expect when we opened our doors. At this point we've traded for two nights since then and we've taken just about double what I was expecting. When we had that June opening date, we knew it was going to be crazy. When that was postponed, I was more hesitant, but it's been busy – and it's amazing to see people back.
 
Is anything different now?
For customers, very little. There are a lot more Covid protocols and checklists for staff, but we've tried to go back close to normal for customers. It's crazy to think how everything disappeared overnight last year. Seventeen months later, you still couldn't get a drink in a bar on a Sunday night. Then on the Monday, it's straight back into it. Everything feels relatively familiar – I'm just a bit less used to the lack of sleep.
 
Are you worried about the government's plan to make full vaccination an entry requirement for nightclubs?
The industry has taken a really tough line on this, but I actually agree with double vaccinations, provided there are allowances for people with medical exemptions. And I'm happy we've been given until September. I wouldn't have been happy if we'd opened and then the rules had changed immediately. This time, though, I think the government's doing it properly, even if they're only really doing it in order to encourage young people to get vaccinated.
 
Covid aside then, how did you come to be a nightclub owner?
Going back, back, back, this actually all started when I was 16 years old. My parents didn't give me much pocket money at school. A friend and I came up with a plan to make a bit of money for ourselves organising parties. We hired out nightclubs on weekends and tried to fill them. Sixteen's probably a bit young to be doing this, but we used to fill them with 300 or 400 people each paying £20 to get in. We could go back to school with money in our pockets.
 
When I went to university, I still had my club nights. I was studying business at Imperial College London and hated it, so I dropped out and went to work for James Palumbo, who started Ministry of Sound. I worked my way up and, within a year, was opening Ministry of Sounds in Singapore, Taipei, Bangkok and Hurghada in Egypt. That's where I really got a taste for nightclubs and I haven't looked back.
Carlo's Little Black Book
Where have you missed recently?
The Aeolian islands. We're very fortunate to have a house there. I've really missed going back and having friends out there, but we're going this summer now. I'm also looking forward to going back to Anantara in the Maldives. It's very kid friendly, has the most beautiful water and is an easy place to relax.
 
How about in London?
I've missed the River Café. Now that it's warm in the evenings, it's brilliant outside. My wife and I also love Zuma for Japanese.
 
Discovered anywhere new around town yet?
Bar des Prés on Albemarle Street. I love Japanese food. This has got a French twist on it, thanks to Cyril Lignac. He's a very famous pâtissier and there are some killer desserts.
 
Do you still go to bars?
I love the bar at Blakes Hotel. Ginger beer is my choice of drink these days, though my wife will have a martini with olives – when she's not pregnant.
 
You mentioned River Café… As a 100% Italian, where else is good to eat Italian?
Lucio on Fulham Road. It does an amazing lunch offer. Wild Tavern on Chelsea Green is a new favourite. It's got lovely outside areas on the little green and a village feel that's quite nice in Chelsea. I'm all about simplicity with food, and they have wonderful producers and just let the main ingredients shine.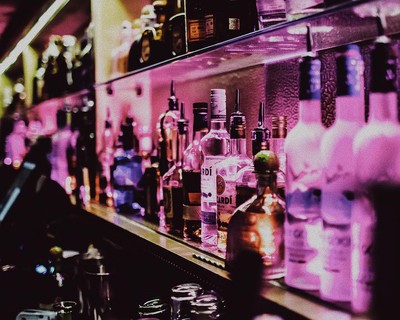 What does a night in look like?
My wife loves Five Guys. I don't know why – I'm not a massive fan, so I tend to have pizza. We'll probably binge a TV series. I love action, so I loved Designated Survivor. I can sense you thinking less of me now, but I absolutely adored it.
 
Good places to take the family?
We went down to Port Lympne Safari Park in Kent the other day, which was amazing. I'm also a sucker for Legoland as I love theme park rides, so I try to take the little one whenever it's not too busy. Earlier today we were in the Natural History Museum – looking at the T-Rex of course. As Londoners, we're also fortunate to have all of these beautiful parks around us. My daughter's really been enjoying the elephant sculptures in and around them at the moment.
 
Any favourite shops?
Huntsman for suits. I only go shopping once or twice a year, but when I like something, I tend to buy more of it. If you open my cupboard, you might see ten of the same grey or white t-shirts. I usually wear them with very simple Gucci trainers.
 
Where do you go for a spruce?
I'm a big fan of Haks Oscar on the King's Road. Once a week, though – and this is a funny one to describe – I go to the banya at the South Kensington Club. A lovely man called Eugene hits me with hot birch leaves, then I dunk myself in an ice bath. It's honestly the most invigorating and refreshing thing. I swear by it.
And a workout?
I head to the river. Running round in circles in a park makes no sense to me. I love the river and, if you're running up and down it, you get a different view in each direction.
DISCLAIMER: We endeavour to always credit the correct original source of every image we use. If you think a credit may be incorrect, please contact us at [email protected].