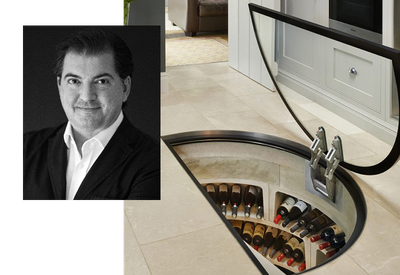 My Life In Booze: Matthew Jukes

---
Matthew Jukes entered the drinks industry at 19. Three decades later, he's owned a wine bar, looked after the wine list at a legendary London restaurant and hosted Wine Hunt on Channel 4 – all while writing a longstanding wine column for the Daily Mail. Most recently, he launched Jukes Cordialities, a luxe take on non-alcoholic wine that might be the first genuinely viable alternative to the real thing. We asked Matthew what he's learnt throughout all of this…

Photography
SPIRAL CELLAR
People often ask how much I drink. And the honest answer is not as much as you might think. I don't drink on my own – I find it boring because I think wine is to be shared and discussed. It's a kind of social glue, which sticks you together while you're enjoying a glass or bottle of wine. I only tend to drink with friends and my wife when we're out and about, and I very rarely drink without food.
 
Now I'm in my mid-50s, I tend to drink three days a week and have four days off. On those three days, I might have a bottle with the wife watching Netflix. I am very spoiled because I have thousands of bottles sent to me to taste, so if I want to have a little sip of something, it's very easy to do that. Last night, I went out with a friend to a Soho literary club called The Academy. We drank two bottles between us, because they were very special, serious bottles ­– we brought one each – but that was a bit of a one-off. It was really civilised and very slow paced with a starter, main course and cheese – and tonnes of water. That's about as deep as I go these days.
 
Like everybody, I've got to get up in the morning. I was at the hygienist at 8:30 this morning – getting rid of the wine stains on my teeth – and I've had back-to-back meetings since. You've just got to stay sharp these days. It's funny how things have changed. In the old days, everyone would call you a hero if you'd had a few sherbets in the middle of the week. There'd be back-slapping and you'd feel like the big man about town. Now people look at you like you're an idiot who's let themselves down. The attitude has shifted so much that if you've got a midweek hangover, it's not cool – it's actually a bit juvenile.
I've written for the Daily Mail for 21 years and I've had the same mantra since day one. Drink fewer bottles, but drink finer bottles. I have another catchphrase people love, and I admit it's a bit cheesy: 'I'm not teaching you how to save money, I'm teaching you how to spend money.' If you apply that to all aspects of life, your life will become more curated and wellbeing focused – you will concentrate on yourself a little more. Right now, I'm wearing a pair of shoes I bought more than 20 years ago in New York, but they look better than they did on the day I bought them because I've looked after them. The same applies to wine, to your body and how you carry yourself. I'm not a particularly fit person, but I'm absolutely conscious of everything I eat and drink. Every single thing.
I don't do Dry January. I totally get it, because it's a reaction to the festive season – you feel a bit fat and sluggish after hammering it over Christmas and New Year, so you join the gym and get fit. But I think it's better to have three or four days off every week than one month off once a year. If you have three or four days off a week, that works out at six months dotted over a year. That's not Dry January – that's technically Dry January-June. It's responsible, but it doesn't mean you're going without. Instead, I suggest giving up something you really shouldn't be doing – like having 12 espressos before midday. If that sounds sanctimonious, I'm really not. I love a party, but I think it's about everything in moderation at the right time. Go for it – like having a sesh with your best mates – when the time is right.
If you have three or four days off a week, that works out at six months dotted over a year. That's not Dry January – that's technically Dry January-June. It's responsible, but it doesn't mean you're going without. Instead, I suggest giving up something you really shouldn't be doing – like having 12 espressos before midday.
Only going alcohol free in January is as crazy as only drinking rosé in the summer. When you're sitting in an Indian restaurant and everyone's ordered a different dish and you're wondering what on earth to drink, rosé is the absolute best option because it covers all bases. Same with Chinese food. If you're in the depths of winter and there are 12 dishes in the middle of the table, don't feel like you have to order a bottle of red just because it's dark outside.
I still remember my first drink. When I was a little boy, we lived in Belgium. My dad had a job in Brussels and used to entertain people at home instead of going to restaurants. My mum became quite a good cook, while my dad read wine books and tried to become immediately sophisticated. I remember as a seven-year-old boy – in my slippers, dressing gown and pyjamas after a bath – standing in the hallway of the house and welcoming important businessmen who'd flown over from America with a glass of Veuve Clicquot. Later, I poured out a German riesling, then a Volnay from Burgundy – and I found out that Volnay was a village, not a grape. I remember pouring these three different wines, and I was allowed to sip them, and thinking how interesting it was that there was a bit of geography involved. I went a bit Boy Scout and got the atlas out, and thought it was fascinating you could have three very different drinks from around the world. It made me super curious about wine.
At school and university, beer was very much in vogue because I was a rugby boy. So it was all about beer for a few years then, when beer became a bit too much, I went straight back to wine because I started working in the industry when I was 19.
In the mid-90s I owned a wine bar on the Fulham Road with the late, legendary wine merchant Hilary Gibbs. It was called The Crescent and was the most famous wine bar in the country for about three or four years. It was a modern, beautiful wine bar, not an old pub with sawdust on the floor. All the Chelsea types – and even Madonna, Kylie and fashion designer Ben di Lisi – used to come in. It was a really beautiful moment.
When we shut the bar, Stella McCartney's shop took over the site. At the time, I wondered where the next wine bar was going to pop up. That was almost 25 years ago and there have been no specialist wine bars since. We were a wine bar that had snacky food like spring rolls or BLTs – it wasn't about the food, it was about the wine. There are plenty of really interesting wine lists in small neighbourhood restaurants I find great fun to go to, but they're simply not wine bars.
If you want a great experience in a place where food isn't the driver, there's one bar in Shepherd's Bush called Albertine. I always go for bottle of wine and a nice simple plate, like chicken liver pate, ahead of a concert at the Empire. I'm always really excited about the wine selection – they're not wines I know very well, as the team has got quite eclectic taste. I'm a chap who tastes 40,000 different bottles a year, and at Albertine I'm completely in the hands of the waiting staff. It's such a beautiful experience to be a complete punter again rather than a wine expert. It's very natural, it's not expensive and it's a wonderful slice of what wine bars used to be.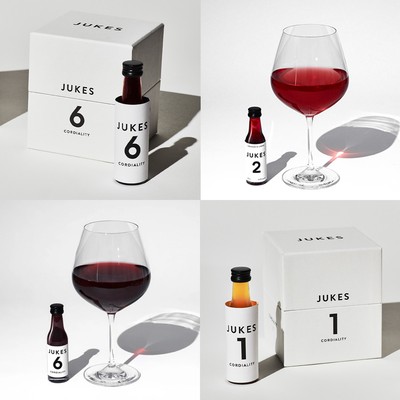 My favourite sommeliers are the opposite of what the old French sommelier is meant to be. People who love to chat and laugh, and think about the food you've ordered and get excited about you being there, rather than trying to squeeze you for every pound you've got. In no particular order, Gareth Ferreira at Core by Clare Smyth is fantastic. Core is the best restaurant in the country in my opinion and Clare herself is a mind-blowing talent – an iconic human being. The two of them have great taste and are a perfect team. Then there's Beatrice Bessi at Chiltern Firehouse. The restaurant is a crazy place – theatrical, over the top, noisy – it's all going on and she is this perfect moment of calm. Then there's Katie Exton, the owner of Lorne, which is one of the best restaurants in London. At Lorne, you wouldn't call her a sommelier – even though her history is as a sommelier at Chez Bruce and The River Café – as she runs everything and knows every single molecule of detail about the wine list and the menu. She's probably one of the best all-rounders in the UK – maître d', restaurant owner, wine expert, perfect host. I invite her to all my important tastings.
My most memorable drinking experiences boil down to two things. They're either a very expensive wine in the right setting, or simply drinking manzanilla dry sherry in a town square in Sanlúcar with the sun beating down and a plate of clams. Nothing gets more beautiful than that and it costs nothing – it's almost cheaper than going to McDonald's. Those moments are so life affirming and joyous because anyone and everyone can experience them. However, my favourite wine moment was sitting on the top of a little hill behind the village of Mareuil-sur-Aÿ in Champagne with François Billecart, drinking a bottle of 1959 Billecart-Salmon champagne with him. I was in the middle of his vineyard, overlooking the little town where he makes the wine, just pinching myself and thinking how lucky I am. Perhaps less than a dozen people in the world have ever done that with that wine, with that person, in that particular place. Several years later, I found out that vintage was voted the finest champagne of the 20th century in a massive panel tasting. It still gives me the shivers telling the story today.
I don't believe you need to spend a fortune on glassware. In fact I almost believe the opposite – if it's a perfect shape and it's cheap, get it. Then it doesn't matter how many you break. The best ones I've found are the Vina round red glasses by Schott Zwiesel. I buy them from WineWare.co.uk, a company that sells to the trade, but also to private clients. The shape of this particular glass is perfect – you can pour champagne, beautiful dry whites, cabernets, pinots, sweet wines, fortified ports… It's the one glass shape that does absolutely every style of wine and it's the one glass we have at home.
We rented our house for a long time before we bought it, and at first I didn't realise it had a wine cellar. Underneath the carpet in the hallway, we discovered a Spiral Cellar – a really early one, unlike the flash ones it makes today. It's the best way of putting a cellar in your house, as all you do is dig a hole in the middle of your kitchen, tank it, then fill it with booze and shove a lid on the top. Ours fits 800 bottles. I've got a wine fridge in my office – a Euro Cave – which I've had since 1997 and it's still going strong. It fits about 150 bottles – more than enough for any household. It cost a lot, but like those shoes I was talking about earlier, it's lasted almost 25 years.
My favourite drinking companion is my wife. Without a shadow of a doubt. She has a brilliant palate, she's great fun, she loves a drink, she works in the wine business, and she loves food. We love talking about wine together.
I don't believe you need to spend a fortune on glassware. In fact I almost believe the opposite – if it's a perfect shape and it's cheap, get it.
My top tip for choosing wine in a restaurant is simply to ask the sommelier. They know the list better than you do and they'll have spotted which dishes you've ordered. Don't ever be shy about saying what your budget is. I wrote the wine list at Bibendum for 26 years. One day, two blokes walked in, one looking pretty shabby, the other in shorts and trainers. They ordered a bottle of Krug, Latour 29, and a bottle of 1899 Château Suduiraut sauternes. It was the biggest wine bill we'd ever seen. Turns out, they were the owners of the two American football teams who'd just played at Wembley and were on their way to the airport. If you'd tried to guess what budget they had, you might have said £50.
Wine temperature is really important. Don't overchill whites because the flavour gets knocked out. And for god's sake, don't serve reds warm. So many people get them up to room temperature, but arguably that's a bit too warm for a nice gentle red wine. Use the fridge if you want to just take the edge off a red that feels a bit warm to the touch – or stick it outside the back door.
The best hangover cure I have is drinking a Jukes 1 topped up with sparkling water the day after. The best thing to avoid hangovers altogether is following the classic advice of drinking a glass of water for every glass of wine you drink the night before. When you're drinking wine, it's easy to forget the water sitting there on the table waving at you. Then in the morning, if you feel a little rusty, seriously – try Jukes 1 in sparkling water and you'll feel like an Olympian.
Best For Taking To A Dinner Party?
Best For Sunday Evening Sipping?
Best For A Christmas Present?
DISCLAIMER: We endeavour to always credit the correct original source of every image we use. If you think a credit may be incorrect, please contact us at [email protected].