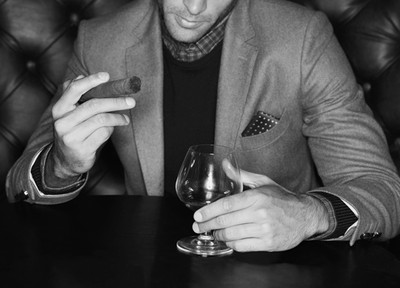 The SLMan Guide To… Cigars

---
It may not be a healthy pastime, but dapper gents have long been partial to an occasional cigar. The Wellesley Knightsbridge hotel is home to Europe's largest collection - its in-house expert Giuseppe Ruo presides over a stash worth more than £1.5m. If you've ever been intrigued by the concept, we asked Giuseppe for a rundown of what you need to know…

Photography
ISTOCK/PEOPLEIMAGES
Are there different types of cigar, Giuseppe?
There are five main types…
Robusto
The most popular size of cigar, it can be smoked in around 45 minutes. It has a medium body with notes of toasted nuts, spiced coffee and leather. Example: Romeo y Julieta Reserve
Toro
These kinds of cigars are meant to be savoured. With a medium body, the flavour notes vary as you smoke them. Example: Montecristo White
Corona
The most standard-looking type, a corona is a great entry-level cigar. Rich yet mellow with notes of caramel. Example: Highclere Castle Edwardian
Panatela/Lancera
Robust cigars with a rich and heady profile. Example: Joya de Nicaragua Antano
Churchill
Full-bodied cigars with flavours that change as you smoke them. These tend to have notes of coffee, spice and leather. Example: Cohiba Dominican
What are the most popular types?
It's down to personal preference but the most popular cigars smoked at our hotel are Hoyo de Monterrey Epicure No. 2, Romeo y Julieta Wide Churchill, Partagas D4, Bolivar Libertadores and Cohiba Robusto. For me, the only cigars worth smoking are from Cuba.
Where should a novice start?
Begin with a simple cigar like an H Upmann Half Corona, Cohiba Siglo 1 or a Montecristo No. 5.
Talk us through the different cigar sizes…
Some brands like Cohiba or Trinidad have their own sizes, but the most common sizes from smallest to largest are: Mareva, Corona, Robusto, Double Corona, Sublimes and Salomones.
Is bigger better?
Not necessarily. It will depend on the type of brand you like to smoke, but generally speaking, a bigger cigar can pack in more tobacco than a thinner one.
What is the 'body' of a cigar and does it matter?
When we talk about the body of the cigars, we mean the strength of each cigar. It definitely matters, as the bigger the body of a cigar, the stronger the cigar is.
What are the best brands to know about?
Cohiba, Montecristo, Romeo y Julieta and Partagas. If you're after a rare, really special cigar, try Don Candido, Don Alfredo, or Cuban Davidoff Dom Perignon.
How much should you pay for a quality cigar?
Cuban cigars aren't cheap but you don't need to spend a fortune to smoke a good one. At The Wellesley, we stock cigars from £25 to £15,000. The rarer the type, the more expensive they are.
How do you prepare a cigar for smoking?
Firstly, prepare yourself by making sure you have a comfortable chair, your favourite drink and a book to hand. Once you've chosen your cigar, cut the end and light it.
Do you remove the band before you smoke it?
Personally, I don't because removing the band could damage the cigar, but it comes down to personal preference.
"Most cigars are about 30 to 40 times stronger than a cigarette, so you don't want to bring the smoke into your lungs. You simply want to enjoy the smoke for a few seconds to get the full flavour."
How do you cut a cigar?
You need to cut your cigar before smoking it. Get a very sharp cigar cutter (doubled blade ones are the best) and cut 2mm of the cigar cap, being careful not to damage the skin.
How do you light a cigar?
Use long old-style matches or a butane lighter, which is much more precise.
How do you smoke a cigar?
The number one rule is to never inhale the smoke. Most cigars are about 30 to 40 times stronger than a cigarette, so you don't want to bring the smoke into your lungs. You simply want to enjoy the smoke for a few seconds to get the full flavour.
How far down a cigar should you smoke?
I would recommend leaving at least 2cm at the end because it can be very strong and bitter, but some people like to smoke it until they burn their lips.
How do you properly taste a cigar?
When I have a new cigar, I will always light up early in the morning when my palate is clean. That way, you can ensure you're getting the most out of the flavours. Stay away from harsh flavours when you're smoking – green tea is a nice accompaniment that won't overpower it.
How should you store them?
Store them in a cigar pouch and they should stay fresh for three to four months. You can buy a nice selection online – most are inexpensive and start from £5. If you want them to last even longer, or want to take them with you while travelling, invest in a cedarwood box.
Can you relight a cigar?
A good cigar takes time to smoke and sometimes it does go out so there's nothing wrong with relighting it if that happens.
Are there any warning signs of a bad one?
Yes, there are a few signs to look out for. If the cigar is too dry or too humid (which you can feel by touching it) it will affect the flavour in a bad way. Also, if the cigar is too hard to touch there will be a chance it won't draw properly. Always check that your cigar skin is intact without any cracks or it will open up while you smoke.
Where can you purchase good cigars from?
There's a good selection online, but if you're after the gentleman's experience, head to Davidoff of London on St James's Street. If you do buy online, make sure they're authentic – there are a lot of fake varieties to avoid.
Do you need a humidor?
Yes, a humidor is essential for storing your cigars. A small cedar box with a humidifier will do the job.
Finally, what do you pair a cigar with?
My favourites are an Italian espresso, San Pellegrino water and a classic whisky – Macallan is my go-to.
For more about The Wellesley Knightsbridge and its collection of cigars, visit Marriott.co.uk  
Shop Giuseppe's Edit of Cigars Here...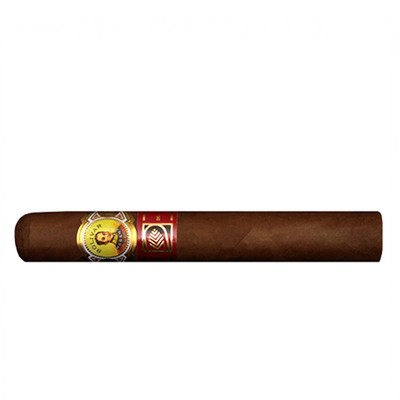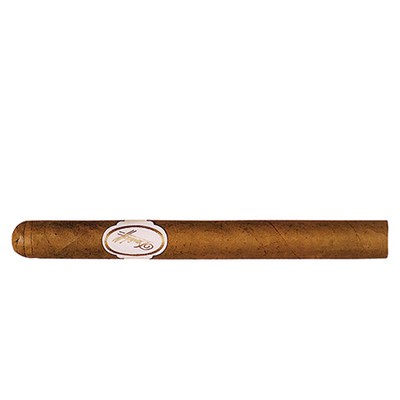 Vintage 1980s Churchill
Davidoff Dom Perignon
£900
DISCLAIMER: We endeavour to always credit the correct original source of every image we use. If you think a credit may be incorrect, please contact us at [email protected].