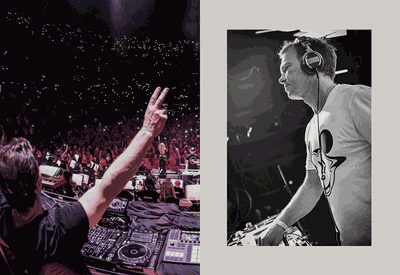 SLMan Meets… Legendary Radio 1 DJ Pete Tong

---
If you grew up listening to Radio 1 in the 90s, you'll know all about Pete Tong – his Friday-night Essential Selection show made him a legend of the airwaves. In 2014 he was awarded an MBE for services to broadcasting and music. Here, he tells us more about his incredible career, how the pandemic has affected the capital's dance scene, and his upcoming album release.

Photography @PETETONGOFFICIAL; EQUINOX / SHUTTERSTOCK
Music was a big part of my childhood, but I wouldn't say I came from a musical family. My dad and cousin loved collecting records and I got the bug pretty early – I remember lots of Beatles and Santana albums, and lots of African drumming records. In fact, my dad's taste ran the gamut: it was really pre-disco at that time, so it was groups like KC & The Sunshine Band and people like George McCrae. There was lots of Motown too. I got a drum kit when I was about four or five years old – that stuck with me into my teenage years and made me more convinced that my life would be all about music.
 
A career in music was a totally natural and organic choice. It was all-consuming for me, and I rarely thought about anything else. So it wasn't so much that I 'chose' to go into music professionally; I just never considered anything else. I remember listening to the radio almost on a loop, writing down all the names of the songs I liked and begging my parents for money to be able to buy the singles and collect them. I'd also joined a small band at school, but the day we went to a school concert – when I was about 13 or 14 – and there was a DJ there, it's like a lightbulb went on. I knew that's what I wanted to do.
 
I did everything to turn myself into a DJ. By 16, I'd managed to get my hands on a pair of decks, which meant I could do a few mobile gigs at various parties for people I knew from school. Although I'd done well at school up to GCSEs, I was losing interest in the academic side, so I left school at 17 and went straight into a year of self-employment as a mobile DJ. I performed under the name of 'OHMS Roadshow' and I did any kind of gig I could to get my name out there – pub residencies, village halls, small parties, weddings, bar mitzvahs. 
 
It was fun, but something told me I needed to get a 'proper' job. When I came second in a DJ competition in Leicester Square in the late 70s, these guys approached me about working at Blues & Soul magazine. They gave me a company car and I had to sell adverts as well as write pieces for them. I was also working for pirate radio during this time, discovering and championing lots of up-and-coming artists. I started playing a lot of American imports and stuff you could only buy at certain London-based shops, and I guess the ball really rolled from there. It's probably what led to me being invited as a guest on Radio 1 as part of Peter Powell's Drivetime show, talking about the music I'd recently discovered.
In 1981, everyone listened to Radio 1. It really gave me a platform – though it took me another ten years to get my own show.
Going on Peter's show was a bit of a turning point. It was national radio and there weren't as many stations or distractions as there are now. Back then, in 1981, everyone listened to Radio 1. It really gave me a platform – though it took me another ten years to get my own show. Before that it got me my own proper, legal show on a radio station in Kent called Invicta. From there, I went onto Radio London and Capital in 1987. It was just as the rave scene really blew up in London – which turned out to be incredible timing. It was a slingshot moment.
 
I joined Radio 1 in 1991. The guy who had hosted the dance show there retired in 1991 and I was the first choice to replace him. I'd been doing well in London, and they knew about me. It was another seminal year – the rave scene and all those M25 parties calmed down and the Criminal Justice Bill helped birth legal clubbing in the UK. Places like Ministry of Sound, Cream in Liverpool, Venus in Nottingham, Godskitchen in Birmingham, Gatecrasher One in Sheffield – they all opened around that time. Prior to Britpop, it was one of the biggest youth culture movements the country had seen, and no one was really talking to that audience at Radio 1. So that's who I decided to make Essential Selection for – the kids who lived for the weekend.
Radio 1 went through a real period of change around 1992. The controller was a guy called Matthew Bannister and a lot of the old-school names were culled. His second in command was Andy Parfait and together they really revolutionised the station to make it more relevant for the next generation. They started the Radio 1 Roadshows, which they wanted me to be a part of, but I didn't think I was right for it. It felt a bit cheesy – I told them to come to my favourite clubs and see how explosive the dance scene was. I'd also been going back and forth to New York a lot and told them how important it was to have a 'Mix' show – combining DJ mixtapes with chat segments – which were huge in the US. It's what led to the launch of Essential Mix in 1993.
 
Budgets were a bit freer back then. We could go out to club land and plug into these amazing broadcasts right from the floor. To be honest, not many of them really wanted Radio 1 there (it wasn't what they were about) but they were fans of my show, so that helped. They weren't huge productions – it was all about sneaking in and setting up a live feed from these clubs. That's why a lot of the early Essential Mixes are live.
 
Radio 1 first went out to Ibiza in 1995. As the concept of the Radio 1 Weekend gathered pace, they decided to broadcast my Friday show live from Café del Mar, anchored by other radio shows and live events on the Friday or Saturday night, which eventually became the Essential Mix live from Ibiza. Three decades later, the rest is kind of history.
 
The EDM explosion in the US led to me launching a new channel for iHeart Radio out there. That, plus the owner of the station coming out to Ibiza with his kids and seeing what we were doing out there. This was around 2012, right off the back of the mega success of people like David Guetta and Avicii. The station decided to really lean into the genre with its own dedicated channel, and it was a great thing to be involved in. That said, it wasn't like the BBC – all the radio in the US is commercial, which is such a different model. Interestingly, the BBC ended up following suit with the launch of Radio 1 Dance, which only started just over a year ago on BBC Sounds.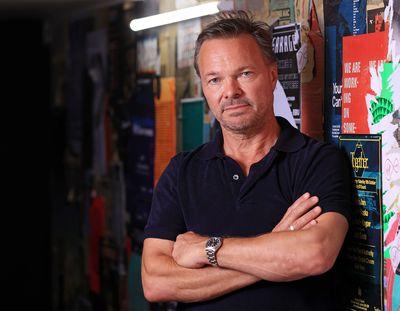 OLIVER DIXON/ SHUTTERSTOCK
Radio 1 did an amazing job in terms of being there for listeners during the lockdown. At times of crisis, it's been found people tend to gravitate to radio.
After the success of the Ibiza Classics prom in 2015, Radio 2 eventually came knocking. Pete Tong's House Nation is a real exploration of house music – and we look back as much as we look forward. Having been so obsessed with what's next and what's new, it felt like a fresh change of pace. It's more like a documentary with music. We've done a couple of shows and I'd love to do more in the future.
 
The pandemic has changed the dance scene dramatically. Radio 1 did an amazing job in terms of being there for listeners during the lockdown. At times of crisis, it's been found people tend to gravitate to radio over platforms like Spotify, and the BBC has made a vital contribution over the last year or so. That said, the pandemic has taken a real toll on clubs and new artists – those new tracks just don't have an outlet to be played in the way they're supposed to. As a DJ, you couldn't really gauge how successful these tracks were either because they weren't being played in clubs. It's been a really difficult time – but I suppose it does make you grateful for things like streaming, particularly via YouTube and Boiler Room. We even got to do Ibiza Classics to an empty O2 last December.
 
Ibiza Classics is an annual event in the UK, so it's been hugely affected over the last year or so. We'd finished the 2019 Ibiza Classics tour and put the December 2020 shows on sale, along with a summer programme of festivals and outdoor gigs. We all tried to hang on as long as possible, but everything was cancelled or moved to this summer, before they were cancelled again. We've had two years off altogether – which maybe isn't a bad thing – but the normal cycle has been to release some music every year to accompany the tour. Last year we couldn't really do that in the same way, so we've come up with a new album – which comes out in December. It's more of a highlights reel based on collaborations with friends like Becky Hill, Franky Wah and Kölsch. Hence the title Pete Tong + Friends: Ibiza Classics. We're really looking forward to heading back out on the road at the end of November.
For anyone interested in getting into the dance scene, the entry gates aren't locked. That said, you probably won't be very successful if you just send out a million CVs and wait for someone to give you a job. You've got to start doing your own thing, whether it's DJing, making your own records, starting a club – whatever, you'll be at the top of the pile that way. Modern-day connectivity will also help anyone with aspirations to connect to the right people. Simply put, you've got to put yourself out there. If it's meant to be, it will start to happen.
 
There's always room for new names in dance music. The landscape's changed so much in the last four or five years, so anyone has a shot if they want it. Think of people like South Africa's Black Coffee or Belgium's Charlotte De Witte and Amelie Lens – the world looks a lot different to how it did five years ago and people of all genders and backgrounds are stepping into the limelight and becoming powerhouses in their own right, headlining festivals and things like that. Tik Tok is one of the most prominent places for DJs to get discovered these days – and some of them are actually really good.
'Pete Tong + Friends: Ibiza Classics' is out on 3rd December. You can book tickets to the Ibiza Classics tour here. Follow @PeteTongOfficial on Instagram.
DISCLAIMER: We endeavour to always credit the correct original source of every image we use. If you think a credit may be incorrect, please contact us at [email protected].