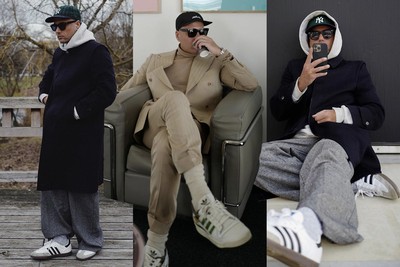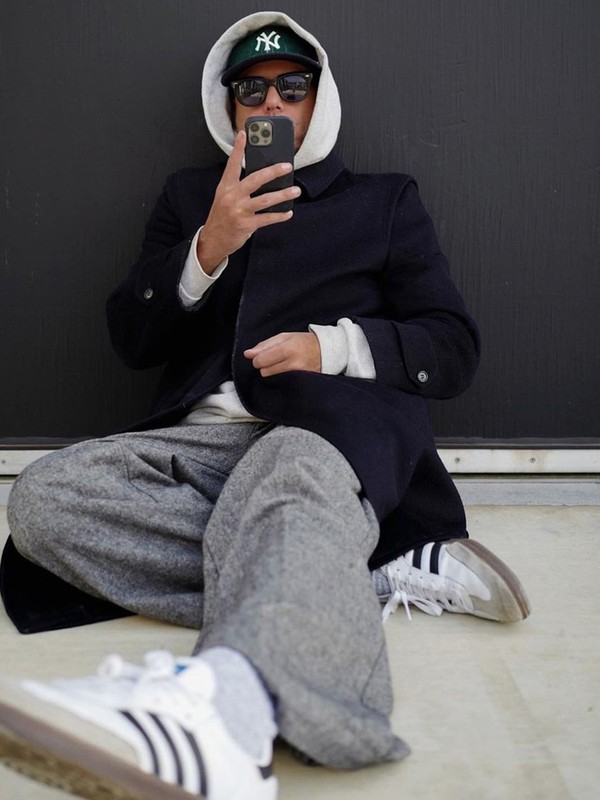 Style Dos & Don'ts From An Influencer

---
Instagram hero Alexander Walther gets his fit right every day. From nailing smart-casual looks to finding the perfect hoodie, these are his tips to help you do the same…

Photography
@ALEXXWALTHER
Having a great outfit you can rely on makes everything easier. For me it's always something monochrome that has a simple silhouette. I find that colours are hard to style – especially if you're not really in the mood to be creative, and just need something reliable to throw on and go.
If you find yourself in a style rut, go get some fresh inspiration. This can truly come from anywhere –  Instagram, Pinterest, art, movies or somewhere else. You just need to gain a new perspective, try something new. I find a great way to do that is to get out of the city for some fresh eyes.
DON'T get lazy with smart looks…
Smarter looks can easily get repetitive, or even dated, so it pays to find new ways to reimagine them. I respect they're not for everyone or every occasion, but the easiest way to give a cooler edge to a smart look is to add a great pair of trainers. Failing this, an oversized scarf or jewellery of some kind can do the trick – rings and necklaces especially can give your fit a special twist. I suggest scouting out your local flea market.
DO try alternative fits and cuts…
Experimenting with alternative cuts and fits is another great way to add some interest. For example, rather than your typical slim-leg suit trouser, opt for a wider leg or a cropped style to give it a more modern feel. If you're willing to splurge a little, look to brands like Prada and Gucci – they have some seriously cool takes on typically boring workwear. Streetwear labels like Aimé Leon Dore are also surprisingly impressive for this.
DO experiment with new brands...
DO size up with hoodies...
To nail off-duty dressing, a hoodie is a no brainer. My only rule for this is to pay attention to sizing. The most important thing is to go up in size. For me a hoodie has to be oversized to give you a cosy, boxy feeling. Anything too fitted will feel dated. I also like a clean aesthetic for my hoodies – no prints and not too many colours. Fear Of God and Sporty & Rich are my go-to brands for this.
DO collect versatile pieces...
For me, oversized trousers and blazers tick this box – there are so many ways to style them. From a more formal take with a good shirt to something more off-duty like a hoodie and a beanie, the variety and ability to get so much wear out of a staple like this is key. When creating a capsule, you don't need to play too much with colour – unless this is already very true to your style. If you're starting with the pure basics, I would pick different shades of grey or brown or black, then play with different cuts and fabrics to achieve some variety.
DON'T be afraid of trends...
I think there's a big stigma when it comes to liking, following or wanting to try new trends. For me it's not about hopping on them straight away, but rather deciding whether they're worth it as something I'll like for a long time. I have to see how long I'm excited by it – if I don't get bored of seeing it everywhere, I'll consider investing in it.
DO invest in good footwear...
Right now I'm wearing my Asics Gel Kayano from the JJJJound collab, and the New Balance 1906r is a really beautiful trainer for almost every day – making a pair well worth the money. I've had an eye on the Gucci Sambas in pink for months but haven't yet pulled the trigger. For a more formal option, black penny loafers are my go-to. They're versatile and can be worn with almost every outfit. Choosing a great pair of shoes for winter is tough, but I really rate Rick Owens and Bottega boots for this. Alternatively, mountain boots from the likes of Paraboot are a nice choice right now.
DO give sweater vests a chance...
They're a love-it-or-hate-it piece – but I'm really loving them at the moment. I would opt for a colourful mohair style or one with an interesting pattern. Think Marni. A bit out there yes, but a statement piece like this is easier to slot into your everyday combos than you may think – wear it in place of a gilet, for example. When it comes to knitwear in general, I'm loving a heavy and oversized style this year. If you're into colour, Jacquemus and Wales Bonner have you covered, and if you're on a budget, ARKET is great too.
DON'T get stuck wearing one coat all winter...
It's easy to get stuck in a rut, throwing on the same coat through the colder months – but I find having a few stylish go-tos makes all the difference. I have styles I rotate between most frequently. First it's my puffers and down feather coats from Stone Island. These are seriously warm and a real classic. Second would be a trench coat which I opt for in an oversized fit in either black or beige. Finally, it's a bomber jacket.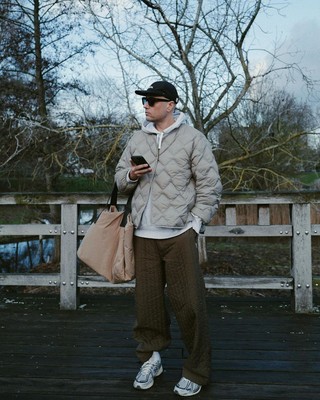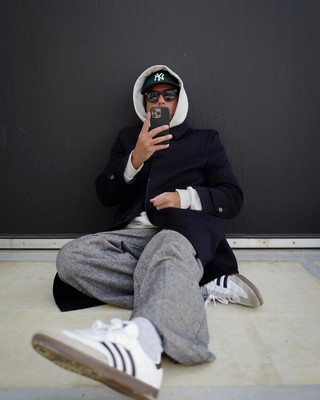 DON'T forget about the high street...
A lot of people want to know the best way to stay stylish on a budget. The high street would be my answer. For basics, keep Uniqlo in mind. They're decent quality, as are Zara Studio Collection and ARKET pieces. Alternatively, you can sometimes save a little via designer collabs as the prices can sometimes be in a middle ground between both brands. For example, the Gucci x Adidas collab is by no means cheap, but they're at a lower price point than an average Gucci trainer.
DO check out the women's department...
Controversial perhaps, but I've actually found some of the best trousers in the women's section. The cuts tend to be a little bit more interesting, so it's a nice way to switch up your basics.
All products on this page have been selected by our editorial team, however we may make commission on some products.
DISCLAIMER: We endeavour to always credit the correct original source of every image we use. If you think a credit may be incorrect, please contact us at [email protected].