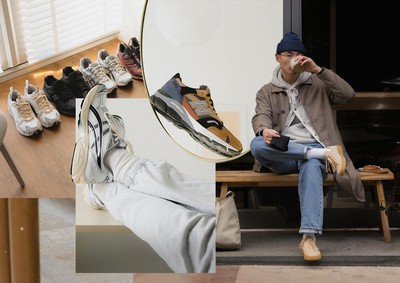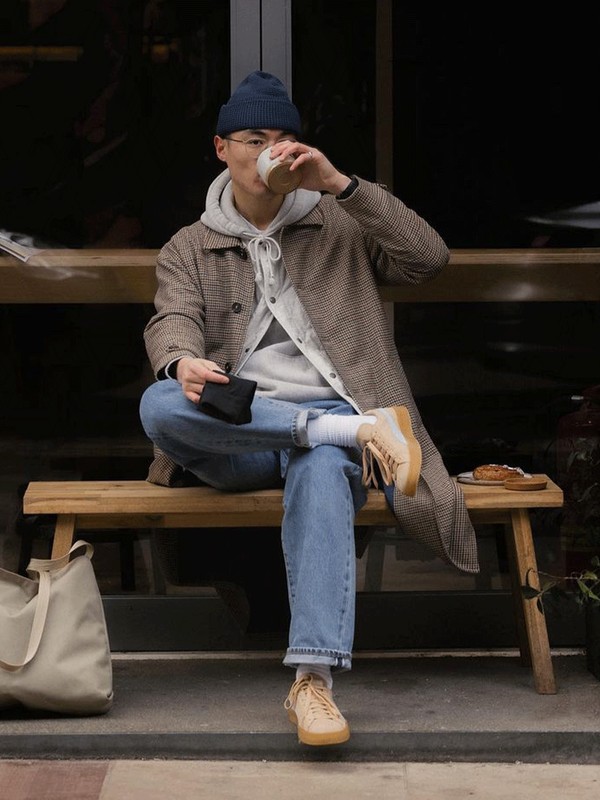 A Sneakerhead Talks Trainers & Shares His Top 10

---
Content creator and photographer Anthony Lee caught our eye with his enviable trainer collection. We sat down with him to find out how he built it, his current favourites and the latest brands to look out for…

Social media has a massive part to play in 'hype' culture. Circulating imagery and videos on products over time has naturally built more awareness and constant exposure which is what creates the 'hype' in my opinion. I've had to check myself on several occasions and question whether I truly want an item or if I'm just buying into the hype!
New Balance, is the most desirable brand in the industry right now, in my opinion. They've been a huge player for me personally and I've definitely seen a huge boom in their marketing and general exposure. I think this was semi down to Teddy Santis coming in and bringing with him the recent rise of ALD as well. That and all the collaborations they've been churning out — they're really pushing their reach and boundaries.
My love for trainers has grown gradually. With the way social media algorithms work, it's at least partly down to exposure to this whole sneaker world. But I've also loved seeing so many different designs and elements of technology being incorporated into footwear. That, and I also spend a lot of time staring at my feet as I wander and mooch around day to day.
My most hype-y pair of trainers right now is most likely my Asics x Kiko Kostadinov Gel-Delva 1s. I managed to find a pair on eBay in mint condition and was thrilled. Let's just say, if I had to save one thing in a fire, it would be these. 
Drops can be really frustrating. I remember trying so hard to get a pair of JJJJound x New Balance 990v3s in Olive but had no luck. I still go green with envy every time I see a pair out and about. 
Collaborations are an interesting one. Everyone seems to be doing it and as much as I absolutely love it, it's also a super saturated market. Some of my favourites from the past year, however, would be the JJJJound x Asics Gel Kayano 14, any of the Kiko Asics, The Broken Arm x Salomon XT Quest 2 ADV or the CDG x Nike Air Max Sunder.
I never really got into the whole 'buying to resell' thing. I actually really hate that side of the industry. But when a pair I own no longer suits me, I'll pass or sell them on. The last pair of sneakers I got rid of were my Salomon ACS Pro ADVs. I love the model but think they're just a bit too aggressive for me.
"I've had to check myself on several occasions and question whether I truly want an item or if I'm just buying into the hype!"
Building my collection is more about enjoyment for me. It's not so much about buying sneakers to 'collect' them or gauge if they're a worthwhile investment or style in that way. if I don't wear them or want to wear them, then what's the point? I look for the brands I want to support which are particularly relevant now with so many collabs out there. 
An under-the-radar brand I'm loving is Mizuno. It's definitely making a big comeback at the moment. I've seen and worn some super interesting silhouettes like the Wave Prophecy and the Waverider 10.
Bet on the underdogs. That's my advice for anyone who wants to get their hands on drops. Go for lesser-known brands who will eventually see their come-up. Because with most releases these days, if you don't have a connection to the seller or store, you aren't winning. If you are buying second hand or at resale value, StockX is usually my first point of call, then eBay for older models.
I really don't get the hype around Yeezys. That said, I do think we're going to see a lot more of these 'organic' looking shoes around. Think rounder, more fluid silhouettes – similar to early 2000s wear.
Who should you follow for footwear inspo and knowledge? There are plenty of archival pages floating around Instagram at the moment. For example, @114.Index, @Organiclab.zip or @Curation.Technique.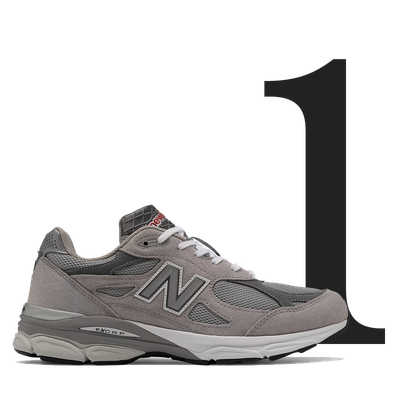 This was probably the purchase that started my journey into sneakers and footwear. A true classic in my eyes, they guarantee all-day comfort whenever I wear them. I love how versatile they can be with the majority of my wardrobe too.
Available at NewBalance.co.uk
A brilliant all-rounder – built for off-road but perfect for the city. You'll probably find me in Salomons if the weather is looking a little iffy.
Available at Salomon.com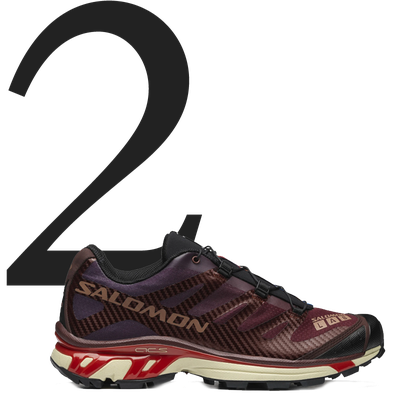 Reminiscent of the special-edition 1300JP model, they get my vote for their unique colourway. I really love the combination of blues and greys here, along with the overall 'unfinished' look which New Balance has been championing within this style.
Available at Stockx.com
I picked these up recently and have been absolutely living in them. Their wider silhouette suits my wardrobe perfectly, and the tonal earthy colourway really hits different.
Available at FootPatrol.com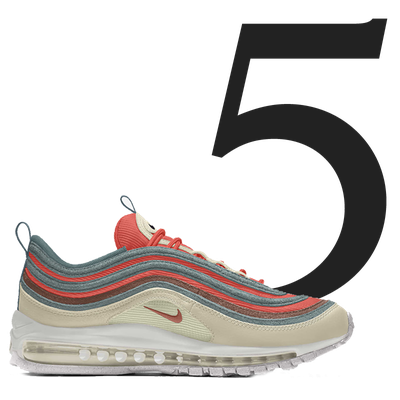 Nike Air Max 97 Unlocked by Greater Goods 
These are probably the only Nikes I own. I bought them because of their super unique and complementary colour and design by Greater Goods, who do some amazing upcycling work. 
Available at Nike.com
It's pretty hard to pull off a burgundy sneaker but this pair makes it easy for me. Part of an ongoing collaboration between Asics and Kiko Kostadinov, these have one of the most interesting designs about.
Available at Stockx.com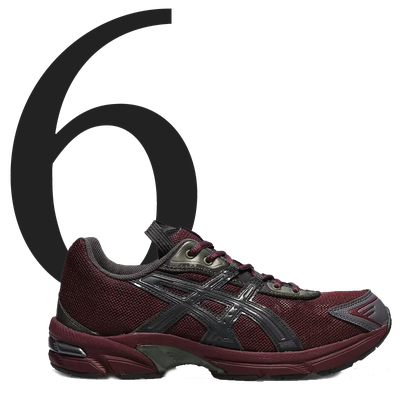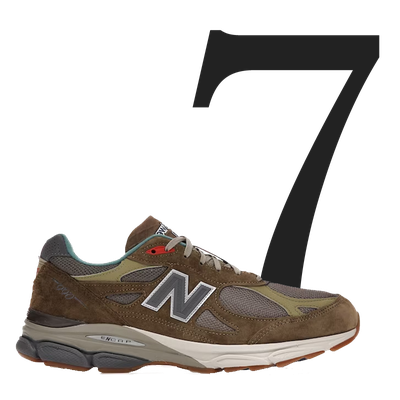 Bodega x New Balance 990v3 
I'm calling it – these are probably my favourite pair of New Balance 990v3s. The colourway and materials really hit with every outfit. I was an instant fan when they were released, and it's great to see yet another collaboration from Bodega and NB.
Available at Stockx.com
A bit of a curveball model in my collection, but I really love the pop of yellow that comes with this model. They're built for trail running, but again they're perfect when out and about in the city. They're a super comfortable shoe with some pretty interesting technology involved too.
Available at SigmaSports.com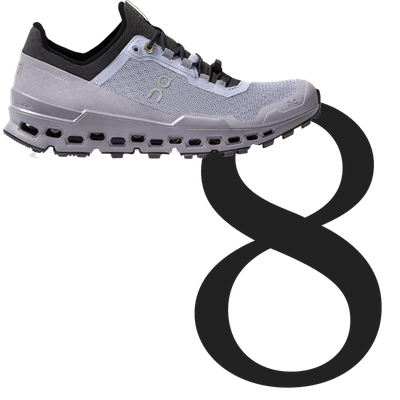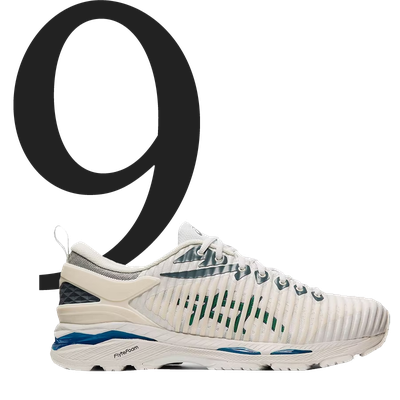 These Asics and Kiko Kostadinov shoes are one of my favourites – mostly because it feels like I have a piece of design history with me.
Available at Stockx.com
I made this purchase on my wedding trip over to the US, so these definitely have a little sentimental value. I got them in New York specifically, and later found out that the colourway is exclusive to the US, making them rarer than I thought.
Available at NewBalance.com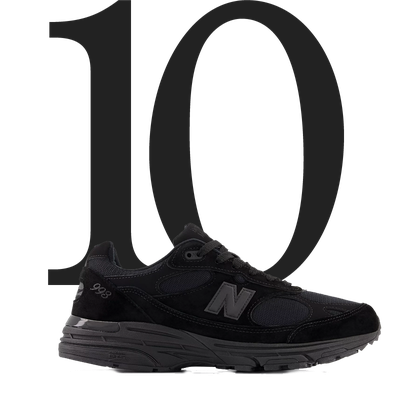 All products on this page have been selected by our editorial team, however we may make commission on some products.
DISCLAIMER: We endeavour to always credit the correct original source of every image we use. If you think a credit may be incorrect, please contact us at [email protected].