Get The Look: Jislain Duval

---
Jislain Duval is a successful Canadian model who has worked with the likes of Tiffany & Co. and Ralph Lauren. With over 50,000 followers on Instagram, his account is a coffee-table book of effortless style. A great source of daily outfit inspiration, he's not too trend-focused and the way he puts clothes together is easy to replicate – if you know where to buy them from. We've chosen four of his best looks and shown you the places to shop for them…

Outfit 1
Do like Duval and team a blue denim shirt with a shearling aviator jacket and classic chinos in a darker colour like navy or green. A minimal white sneaker from Common Projects will complete this off-duty look.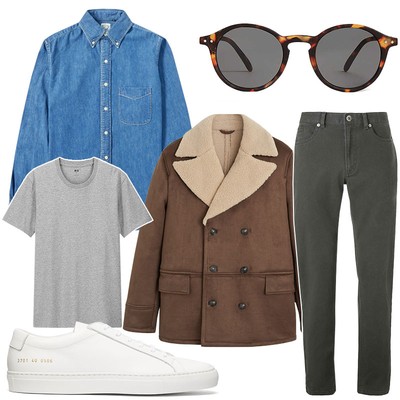 Outfit 2
White in winter might seem off piste but Jislain shows that lighter colours can look just as good now as they do in warm weather. Just be sure to wear dark shoes and a jacket in a similar darker shade to balance out the white. Brown works really well, as shown here, and a jacket in suede is an easy way to look stylish without trying too hard.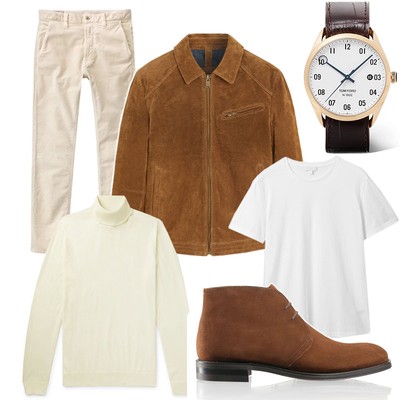 Outfit 3
The failsafe Sunday lunch outfit: a navy double-breasted overcoat, white shirt, dark jeans and brown leather boots. Extra style points are available for ironing your shirt and polishing your shoes. A V-neck jumper stops the outfit looking too smart, and will keep you warm once you've arrived and have ditched the coat.