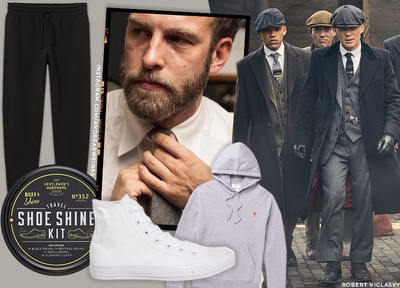 The Most Googled Style Questions Of 2020

---
Rather than trying to pre-empt what it is you want to know about style, we thought we'd go straight to the horse's mouth to find out what it is you're already asking. From cleaning hacks to how to emulate a TV character's style, here are the answers to the most Googled men's style questions of the year…

1. How should I style Converse?
Like an adult. That means tailored trousers and smart jackets. Simple white Converse can be incredibly slick; they just need to be grounded by some sophisticated elements. Add a designer hoodie – plain, not patterned – and you're good to go.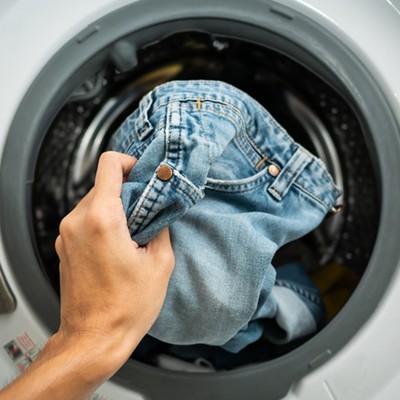 2. How do you wash denim? 
Infrequently is the first answer. Jeans really needn't be washed more than once every six months, unless of course you've marked them. A lukewarm soak at that half-year mark will remove any unwanted grime; or wash at 60ºC and stretch out before drying to help preserve that perfectly worn shape.
3. Can you wear a mask with glasses? 
We've found only masks with a mouldable wire running across your nose do the trick. You can shape them into a point, providing a little gap between the bridge of your nose and the mask itself – which is all you need to release the air that would otherwise steam up your spectacles.
 
4. What's the best way to tie a tie? 
You really should know this by now, but if you don't - pop your collar and sling your tie around your neck, taking the wide end in your right hand and the thinner end in your left. Adjust it so the wide end hangs about 50% longer than the thin end, then cross the former over the latter. Thread the wide end all the way through, behind the cross. Then, wrap it round the back and over the thinner end - the back of the tie should be facing outwards. Thread it through the loop around your neck. Keep your finger on the knot and wrap the fully wide end around it, until you can thread it through where your finger it. Straighten and go.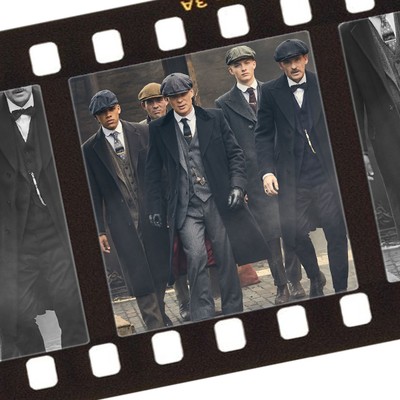 5. How do I dress like the male cast of Peaky Blinders?
When they arrived on our screens, a motley crew of Brummie gangsters may not have been an obvious source of style inspiration, but the flat caps, bowties and waistcoats sported by the cast of Peaky Blinders have become popular over the last few years. We recommend you don't go method – head-to-toe grey tweed, moustaches and tie pins are a bit too fancy dress – but the odd reference, from walking boot to long coats, can't hurt. David Beckham's aesthetic is a good example to follow.
6. How do I polish shoes?
First of all, only clean them once they're fully dry. Use an appropriate colour polish or cream (don't be afraid of using neutral for any colour).  Use cream to nourish leather, polish for a glossier finish - alternating them works best. Buy a good quality product – Saphir creams and polishes are almost as expensive as shoes but they're unrivalled. With both, use a clean cloth and work small amounts into the leather in small, circular movements. Leave for a few minutes to be absorbed and polish off with a clean, dry cloth.
 
8. How do you wear boots if you're short? 
Our number one piece of advice is to only ever wear trousers that will fit over the neck of the boot. Tucking in your hem will truncate your legs. Instead, you need to create a shoe-like effect with the boot. Look for styles that aren't too clunky – slim-fitting Chelsea styles will work best.
9. What's the best way to get creases out of a suit? 
Our network of crack businessmen swears by steaming. Less faff than an iron, you simply stick the water in and go - plus there are loads of handy travel options. Invest in a Steamery contraption or take the old-fashioned route by running a hot shower and leaving your suit in the enclosed space.
 
DISCLAIMER: We endeavour to always credit the correct original source of every image we use. If you think a credit may be incorrect, please contact us at [email protected].