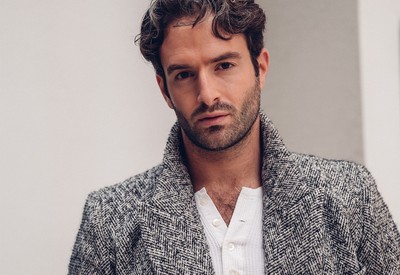 Style Spotlight: Greg Zimmerman

---
In this series, we shine a spotlight on the most stylish wardrobes out there. First up, it's ex-model and Rowbots gym founder Greg Zimmerman – owner of one of the best we've seen. He gave us five of his favourite looks right now and let us in on his style secrets…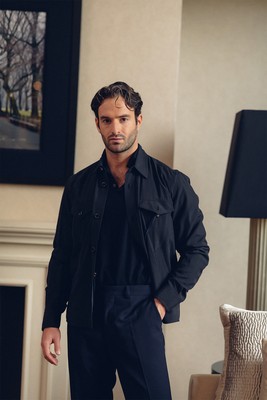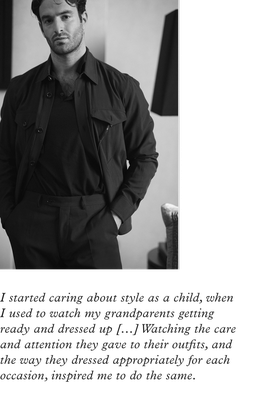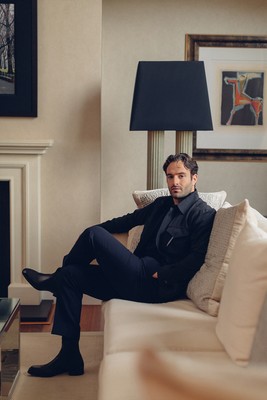 I'd describe my style as considered, sophisticated and always occasion-appropriate. I started caring about style as a child, when I used to watch my grandparents getting ready and dressed up for an event, a dinner, a meeting or even just the day ahead. Watching the care and attention they gave to their outfits, and the way they dressed appropriately for each occasion, inspired me to do the same. I often look to the older generation for style influences and add a modern twist. 
For an everyday A/W outfit I always start from the bottom up. That usually begins with a boot, not just for the aesthetic, but also for the functional benefits. Especially when it's wet. From there its usually all about the fabric: wool, cashmere, flannel, mohair, suede, leather, denim and corduroy. I like to experiment with colours (albeit within a particular scheme), layering and textures. Throw on a statement long coat over the top and you're good to go. 
On my current wish list is the 007 stone suede giubbino jacket from Connolly. It's an updated and winterised version of the jacket worn by Bond in No Time to Die. Perfect for layering underneath a big coat, or as an outer layer over knitwear, a tee or a shirt – it's sporting elegance at its finest. It also has drawstrings to cinch in the waist for a tailored look.
Bernard Fouquet is the man whose style I most admire. He's a model I shot with on a few occasions. His style is effortlessly cool – beautiful combinations of workwear and tailoring, fabrics and layering, usually topped off with a neckerchief. Inimitable style. I also have to say Ralph Lauren – he embodies occasion dressing. With a huge range of outfits and looks bound together by an instantly recognisable aesthetic, he dresses appropriately for any occasion while always standing out from the crowd. 

My favourite piece in my wardrobe is my late grandfather's navy double-breasted vintage Brioni jacket. I had it altered to fit me. The combination of sentiment and generational style makes me remember him and his effortless charm. I feel great whenever I wear it and that's what style is all about – how it makes you feel. 
For a splurge, it has to be Brioni. It's expensive but worth it. Not only are the clothes timelessly elegant and made of the most amazing fabrics, but the whole experience at its store on Bruton Street leaves you feeling cared for. The team are extremely knowledgeable and work with you to create something unique. On the high street, Massimo Dutti, Arket and Uniqlo are my go-tos for fantastic well-fitting basics.
There are a few under-the-radar brands I love. Adret epitomises casual elegance combined with expert craftsmanship. Every piece is considered. I also rate Connolly – it's perhaps not as under-the-radar as it was, given the Bond film appearance, but people generally don't seem to know it. From luxurious leather goods to investment pieces, beautiful knitwear and interior objects, its boutique on Clifford Street feels more like an apartment than a shop and is certainly worth a look. I also have to shout out Yuri & Yuri on Savile Row. Most of its products are made by hand – if you're looking for a unique silhouette and something timeless and elegant, check them out.
I really invest in staples. These are the pieces you can build a wardrobe around – this season that means a winter coat, leather jacket, suede blouson, some good tailoring, and good-quality boots and shoes. A solid foundation of long-lasting essentials from which you can build any outfit is essential to a versatile, timeless wardrobe that will withstand the tests of time and fast fashion.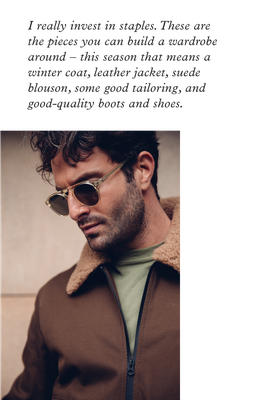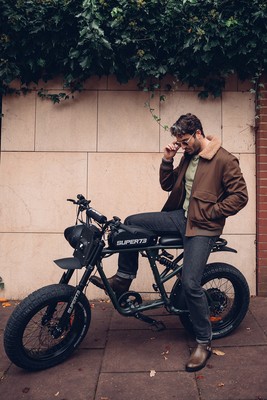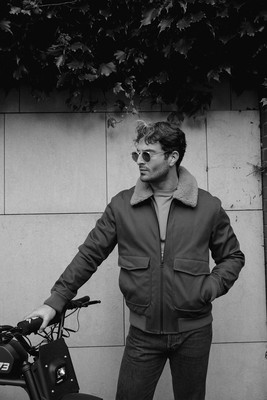 Sustainability couldn't be more important. Hylo is an amazing sneaker brand made entirely out of recycled materials. Its minimalist designs come in a range of cool colours that work with any palette. Nanushka is also great – it's dedicated to responsibly creating statement pieces for men and women. Its brown oversized recycled wool overcoat is amazing.
My shopping philosophy is: buy it when you see it. Don't wait to buy specifically for an occasion. If you like it and it looks good – but more importantly makes you feel good – get it. You're worth it. 
It's the details that make the difference. Everyone always talks about a good winter coat and that goes without saying. But if you're only going to buy one or two things, I'd focus on accessories. I like sunglasses (they're not just for summer – try lighter or coloured lenses that let in more light) and coloured scarves or neckerchiefs that add colour and break up a monochromatic look (check out Anderson and Sheppard's exquisite collection). I also love driving gloves – they can also be used like a pocket square, when they're not being worn, to add panache.  
My favourite look from the five is the Brioni safari overshirt, Franck Namani knitwear, tailored navy trousers and navy western Chelsea boots. I love a tonal look. It's a versatile, comfortable outfit that can seamlessly transition from day to night. 
When it comes to style, you simply have to wear what works for you. Of course that involves selecting the right garments, but it also means taking into consideration the colour palette and fit. You can have the best clothes in the world, but if they don't suit you or fit properly, they're going to look awful. There's nothing worse than an ill-fitting suit or someone dressing up in clothes that are considered 'cool' that season but don't flatter the wearer. 
 Photography by Moeez Ali
DISCLAIMER: We endeavour to always credit the correct original source of every image we use. If you think a credit may be incorrect, please contact us at [email protected].