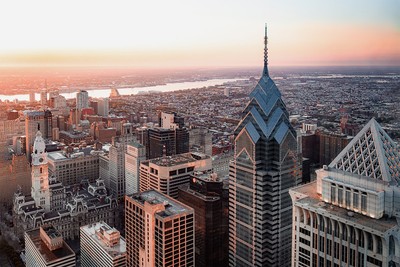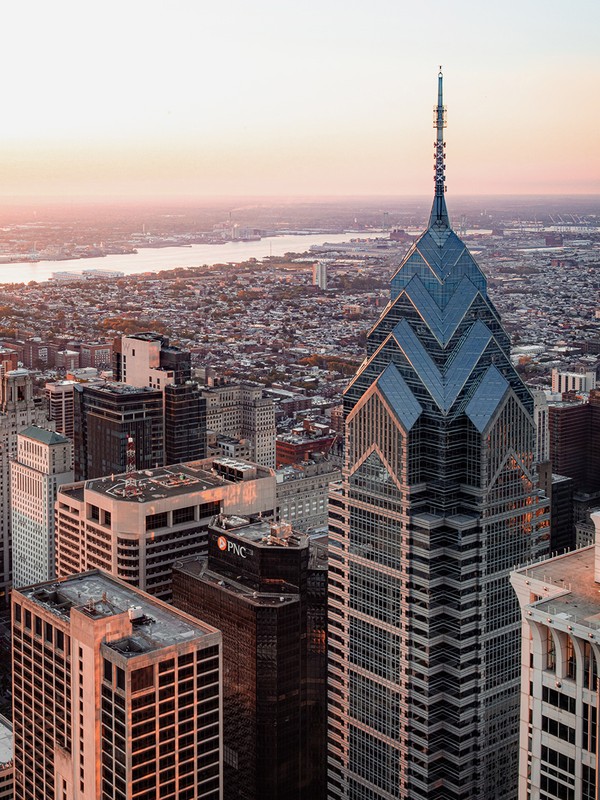 Why Philadelphia Is Perfect For A Boys Trip

---
You might have seen the Eagles in the Super Bowl at the weekend – but they're not the only thing on the up in Philadelphia. A strong bar scene, iconic local food items and the richest history in America are all helping to make Philly a city worth travelling to, reckons Tobias Gourlay. Here's why it should be on your radar…

Photography
ACTIONVANCE/UNSPLASH
New York just to the north. Washington DC to the south. Hemmed in on the East Coast like that, Philadelphia was always going to have to battle for attention. Things started well: for a brief spell until 1800, it was the first capital of the newly formed United States. Then its rivals upped their games and the City of Brotherly Love lost a bit of its lustre.
But just like its favourite son Rocky, Philly is off the ropes and fighting back. Its independent-minded, underdog spirit is making it a cool and refreshing destination in a globalising world. There's something for everyone within city limits, but in particular it's got all the ingredients to be an outstanding contender for a fun boys trip.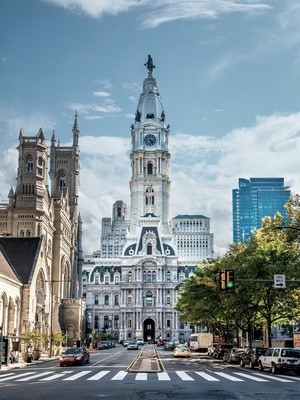 Philly's a great ad for a grid system. Back in the 17th century, William Penn designed the city around five public squares that still function as urban chill-out zones. Rittenhouse and Washington Squares are especially good with a coffee on slow mornings, but find a base anywhere in this area (around what's now Center City) and you'll be well placed to roam from riverside Fishtown up east, through Old City, right down to South Philly and the sports stadia beyond.
If you're going to be out and about day and night, and just want a place to crash, check out Motto By Hilton. At competitive prices, it's got the downtown location and modern rooms with everything you need.
Philly doesn't have a Soho House, perhaps because it's got a home-grown alternative. The Fitler Club offers 14 handsome rooms to non-members. Book in and you'll get the run of its members' facilities – as well as a huge gym and spa, there's a bowling alley, golf simulator and screening room. 
The Four Seasons is the place if you're going all out. Norman Foster's starchitect design leads with a glass elevator taking you up to the 60th-floor lobby. Beyond that you'll find wild views, food options to match and an infinity-edge pool with panoramics of its own.
Other worthy options around Center City include the storied Rittenhouse (great bar and spa), the newer Kimpton Palomar, or the Deacon if you're a decent-sized group looking for some exclusive use.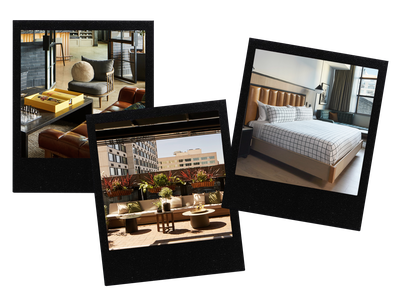 Downtown has its share of Philly's finest restaurants. Friday Saturday Sunday and Vernick Food & Drink are right in the vanguard of new American cuisine, or there's Vetri Cucina for Italian. There are fun and unique experiences to be had at more everyday prices too. Laidback Zahav is the place for Israeli – don't miss the pomegranate lamb shoulder. The family run Oyster House has mastered East Coast seafood – at least swing in for a drink and half a dozen Atlantics up at the raw bar. Cristina Martinez has made it onto Chef's Table for her work with tacos at South Philly Barbacoa.
At street level, the cheesesteak is king. Grab yours at Pat's or Geno's, the famous South Philly houses right next to each other, or get serious and join the locals heading north to Dalessandro's. Don't be afraid to follow them in on the 'whiz' either – processed cheese sauce is the authentic option.
If you're staying in Center City, you can always offset any indulgence with something healthy from Reading Terminal Market – or double down on the meat with a roast pork sandwich from Tommy DiNic's. Philly's strong Italian influence also shows itself in the flawless cannoli from the Termini Bros counter.
Ready to jump in at the deep end of Philly bar culture? The most elite dive bars tend to have someone's name in their name. Oscar's Tavern (impressively still cash only) and Ray's Happy Birthday Bar will hit the spot. Bob & Barbara's is the original home of the 'Citywide Special' – a shot-and-beer combo that still goes for just a few dollars a go.
On top of everything else, Philly's also a jazz city and you'll find easy-going live music at Bob & Barbara's. For full dinner shows, Chris' Jazz Café is the centre of the scene, but check the listings at Time and South Jazz Kitchen too.
Maybe the best bar of all – the one where we spent way too many hours and ended up buying the souvenir t-shirt from – is the Triangle Tavern close to South Philly's Italian Market neighbourhood. From the cast of regulars to the affable barman, the good bits feel like they were also the good bits when the place first opened in 1933. It's just the faces have changed, the beer's got craftier (go for the Gabagool if it's on) and there are now a couple of quality negroni options on the cocktail menu. If you're majoring in beer, nearby Garage Passyunk has an eye-opening range of modern American sips.
Philly is the first and only Unesco World Heritage City in the States. It's where American democracy was dreamt up and signed into life by the Founding Fathers. Their spirit endures in the Liberty Bell, which is free to visit in a small dedicated museum close to Independence Hall and the city's other most historic sites. 
The steps up to the Philadelphia Museum of Art are the only thing in the city that might be more iconic than the bell. That's because they're the steps where Sylvester Stallone finishes his training run in Rocky II – there's a statue of the great man close by. Head into the museum itself and you'll find some big beasts of European and American art (Picasso, Dali, Cy Twombly, Jasper Johns) as well as new Frank Gehry-designed galleries. The sculptor Rodin has a museum all of his own and the Barnes Foundation deserves a look if you're on an art tip.
Behind the façade of great art and epoch-defining history, Philly is a sports town at heart. Clustered at the bottom end of South Philly, you'll find the homes of the Eagles, the Phillies, the Flyers and 76ers. More details on when to watch them play below.
Eastern State Penitentiary is a remarkable place to spend a couple of hours. Take the audio tour led by Steve Buscemi to find out what made it such an infamous facility that even Charles Dickens (fresh off the boat from grimy Dickensian London) was taken aback by the conditions within. If you can hang on until this autumn, there's a new double-height gallery dedicated to space exploration going in at the Franklin Institute.
Need souvenirs for anyone you might've left at home? South Street and its surrounding Queen Village neighbourhood is loaded with cool boutiques – Totem and Ps & Qs are good for American menswear and hyperlocal brands if you're more into self-gifting. You might also land something nice over in Fishtown.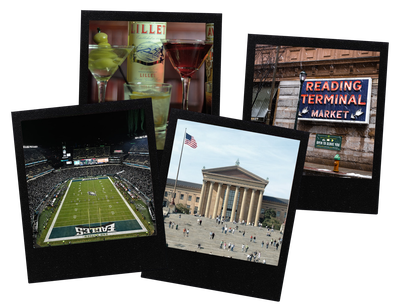 Philadelphiaeagles.com/Triangle Tavern/Philadelphia Museum of Art/Dan Mall/Unsplash
It's not always sunny in Philadelphia. In fact, that show's star Rob McElhenney probably feels right at home in Wrexham these days. Philly winters can be bracing and snowy, summers warm and humid. But ignore the weather – Philly's a sports town so make live action the deciding factor in when to go.
Baseball is the summer sport – catch the Phillies (who went all the way to the World Series last year) between April and October. Everything else happens in the darker months. Led by 7ft-er Joel Embiid, the 76ers are getting hot right now, just in time for the NBA playoffs this spring. Ice hockey's Flyers will be playing through to April in the NHL – they're your best bet for blood, thunder and a bench-clearing fight. After the weekend's fireworks, the Eagles' next meaningful NFL action will be in September.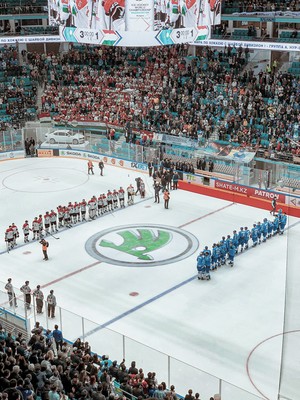 DAMIR KOPEZHANOV/UNSPLASH
British Airways and American Airlines fly direct from Heathrow to Philadelphia International, which is a 20-minute/$35 cab ride from Center City or there are regular trains and buses. Flight times are around 8 hours, with returns from £428 at the time of writing.
DISCLAIMER: We endeavour to always credit the correct original source of every image we use. If you think a credit may be incorrect, please contact us at [email protected].