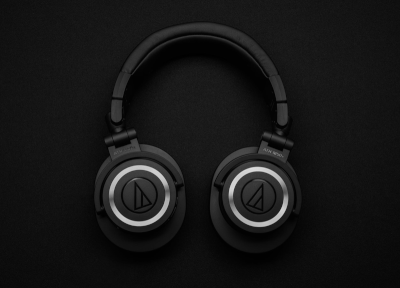 A DJ's Playlist & Story To Get You Motivated

---
Ibiza regular DJ Stace has put together another lockdown playlist for SLMan. Before you dive into it, find out how he's built his life as a DJ, where he finds new music – and why his mum has been the biggest influence on his career.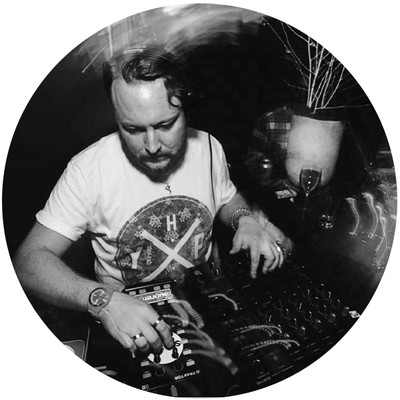 Stace, you've already given us one great playlist and there's another one coming up here. It's time to introduce yourself to us properly… What's your sound? And how did you find it?
I've been a DJ for just over a decade now. Outside lockdown, you find me playing across the capital and sometimes further afield. I'd say my trademark sound is an eclectic mix of electronic music: 80s synth sounds, Brazilian-style samba beats, African rhythms and underground house and techno. I draw inspiration from house, electronica and old-skool hip hop – the genres that helped me hone my sound.
How did you end up being a DJ?
Through my mum's love of music – she introduced me to countless different styles. I remember us avidly listening to Pete Tong's BBC Radio 1 show together as I was growing up. She bought me my first decks, I got hooked and haven't stopped playing since.
Did you know the DJ life was always going to suit you?
It's definitely not for everyone. A lot of people think it means you get paid to party and have a great social life. But working every Friday night, every weekend, plus bank holidays, can make managing a social life with friends and loved ones challenging. There's also a lot of work that goes into each set: curating and finding the right music for each individual gig; reading a crowd; not to mention the actual skill. 
Like any career, you can make good money if you put the work in, but it's not an easy career path to take. You work for yourself, there's no one doing career reviews for you, and there's a lot of competition. But if you're a night owl with an unshakeable passion for music, go for it.
"When I'm DJing, I know I'm creating an escapism from real life that connects the crowd with me in that moment through the music."
Lockdown aside, what does your average working day look like?
It varies. Some need that 9-5 structure but, for me, Monday is my weekend. On an average working day, I will get up and immediately put the radio on – to listen out for any new music. I grab a coffee and head to my studio. Like everyone, the working day starts with emails. I can also spend an awful lot of time listening to promo music tracks. Then I will look over the gigs I've got coming up and speak to my agent. We'll confirm venues, set times, sound checks and any other arrangements.
If I haven't had a gig in the morning, I usually go for a walk at lunch before heading back to the studio to work on any remixes or original tracks. This is when I'll also work on any track listings, playlists or mixtapes for clients.
If I have a gig that day, I will head there with a little time to spare for set up, saying hi to the venue staff and talking about their upcoming nights. Like any job, the people you meet along the way are important and become friends.
If I'm not doing a gig, I'll spend some time on the decks, whether that be vinyl, CDJs or using Traktor or Serato. I like to make sure I am up to date and able to use all formats of DJing – it's a great learning curve to keep pushing yourself.
Where's your favourite place to DJ?
It has to be my spiritual home: Ibiza. There's nothing quite like it. The sun, sea and music all congregate on this epic island to create something out of this world. People are mostly there for the music. When you are playing to a crowd that has so much passion and knowledge for the music you're playing, it's exhilarating. You also have the luxury of being able to play at different times of day: from afternoon parties on Bora Bora beach to chilling out at sunset in San Antonio Bay, relaxing to the ambient melodies. Then, as the sun sets, the crowds applaud and the anticipation builds. Being able to play in a club for hours, indoors and out, DJ-ing all the way through to sunrise, is magical.
Any cool, unusual places you've played?
A venue can really make a gig. Bodega Negra in Soho is a Mexican restaurant with a hidden basement club. There's always an amazing musical crowd in there. Last time I was playing, Denis Sulta – an awesome producer and DJ – stopped by for a drink. He ended up staying the whole night because – so he said – he loved my set so much. Meeting your heroes is another way this job can be incredible. I once warmed up for Run DMC at an art gallery in east London – that was another surreal and wonderful night.
"When I first started, DJ-ing was vinyl only and it used to take hours trawling through records at the record store."
What sort of music do you listen to when you're…
…Chilling out?
Well, I guess music is still my drug and I'm addicted to discovering new sounds. If I'm chilling, that might be old jazz like John Coltrane, Duke Ellington, Miles Davis and Champion Jack Dupree, or old-skool hip hop such as The Pharcyde, A Tribe Called Quest and Funkdoobiest. Fela Kuti always keeps me bopping along. Then sometimes classical and a bit of Latin.
…Partying?
I like to start the night with some disco: old stuff like Sister Sledge, Chic and Candi Staton, but there's a lot of amazing new stuff too, like Horse Meat Disco, Purple Disco Machine and anything by Glitterbox. I'd follow that with more of a house vibe – Low Steppa, Duck Sauce, Armand Van Helden and Melé – moving into darker house vibes for the early hours. Denis Sulta, Mella Dee, Joris Voorn, Chris Lake, Anja Schneider and Will Clarke tend to keep things going until dawn.
…On date night?
I love funk and soul for a date night. Things like Thelma Houston, Earth, Wind and Fire, Average White Band, Chaka Khan and the appropriately named Taste of Honey. Sultry, soothing music that is relaxing, but has a great rhythm and lyrics to wile away the evening together.
How you find new music?
This is one of the most important jobs as a DJ. It has to be an obsession that is never truly fulfilled. When I first started, DJ-ing was vinyl only and it used to take hours trawling through records at the record store. This is still something I love to do, but you can also now do it from the comfort of your own home – though you still have to be just as relentless in the search. I am on some record-label mailing lists, so get sent a lot of promo emails, but I also spend a lot of time scouring Soundcloud, and going through DJ websites such as Traxsource, Beatport, DJCity… but I can't divulge all my sources! To be honest, though, I also find just talking to friends is a great way to find out about new places and acts.
Where do you go to listen to good music?
We are really blessed in London. For live music, Camden has always been a great place to visit – from the Stables to the independent bars. For club music, I would encourage (when the time is right) people to explore the smaller venues in places like Hackney, Tottenham and east London, where independent venues are putting on nights that push the boundaries.
What are the best new albums you've heard this year?
Suddenly by Caribou is electronica done brilliantly. He uses electronic machines as an extension of himself to create something unique and eclectic – from ethereal voices over ravey riffs to soul-filled vocals and broken beats.
Duke Dumont's first full-length album, Duality, is great. He is a master of creating a pop-leaning melody and packaging it well, creating a nice earworm you will find yourself humming days later with a smile on your face.
There's one album I feel deserves a special mention, as it is still on heavy rotation from last year. Ordinary Drugs by Folamour is a masterpiece by a Frenchman known for forging his own path. Musically, he flows like no one else on the scene. I recommend discovering this album during this downtime.
"Ordinary Drugs by Folamour is a masterpiece. I recommend discovering this album during this downtime."
Apart from your good self, who else should everyone be following on Spotify?
I've already mentioned Caribou, Folamour and Denis Sulta…
Fatboy Slim is the undisputed DJ's DJ – if you're hosting your own virtual party at the moment, you won't go far wrong heading to his Spotify.
Melé is a Scouse house magician who knows a thing or two about producing and selecting the freshest tribal-inspired beats.
Purple Disco Machine is the German disco legend Tino Piontek. He delves into disco's deepest origins and makes them sound like they are records from the future. He's your man for all things disco on Spotify.
Simon Dunmore is probably the reason why house music still lives today. He's found a way to be underground yet successful – relatedly, check out Glitterbox.
Finally, Duck Sauce are the duo of Armand Van Helden – my favourite producer of all time – and scratch DJ phenomenon A-Trak. They create the best feel-good music around. Any time you put them on, you'll be dancing round your kitchen table.
Thanks a lot for your time, Stace. All that's left now is for you to introduce your playlist…
DJ STACE'S GET OUT OF BED PLAYLIST
Right now, it can be hard to get up and attack the day with vigour, so I've put together this playlist to give you some much-needed motivation.
Waking you up slowly and easing you into the day with a light, uplifting melody is Private Universe by Jon Hopkins. 3-11 Porter should then create a vibe of wanting to open the curtains and let all of that lovely sunshine (hopefully) into your life.
Maceo and The Macks will illuminate your morning with a jazzy trumpet vibe to get you going, as you warm up the coffee pot while toe tapping along to the funk. Shining Star by Earth, Wind and Fire will keep you moving.
Get Lost by Mangabey ups the tempo slightly, while retaining elements of jazz. It'll also lighten things a little with an opening sample from one of Ice Cube's best-known films – you'll recognise it.
Back in the Days by Coeo hails from the same independent record label as Get Lost: Toytonics in Germany, who are well worth checking out. This track gives you more of a beat to jump in the shower with and get the blood pumping.
Tondo by Disclosure then hits you with an African tribal rhythm that should now be putting the day in a great light. I've backed it up with Black Roses' stomper of a wake-up track, Anthem.
The playlist finishes with a broken beat remix of Editors by Joris Voorn. It's a beautiful reworking by a master in his field. After this stimulating musical journey, I hope you'll be ready to face the day ahead
DISCLAIMER: We endeavour to always credit the correct original source of every image we use. If you think a credit may be incorrect, please contact us at [email protected].